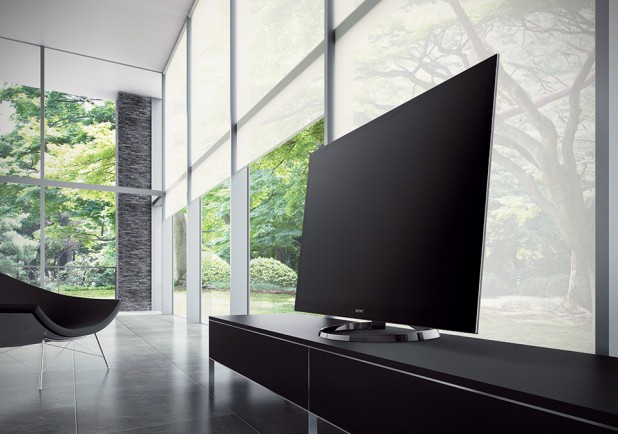 Sony HX95 Full LED TV | US$tba from US$4,999.99 | www.sony.com
ok, perhaps a 4K TV is a little over-the-top for most regular folks. back to reality, at least we can look forward to more realistic flat panel like this Sony HX95 Full LED TV. there's no denying Sony always shine in the aesthetic department and the HX95 looks to hold up to that reputation with its clean, minimalistic design. along with a Sony standard good look are features such as Sony's intelligent image processor known as X-Reality PRO, higher contrast than conventional TV with intelligent full LED technology, built-in WiFi, and of course, a full LED backlighting. along with those are built-in web browser and pre-loaded apps such as Twitter, Facebook, YouTube, Skype et cetera. though, unlike Samsung's Smart TVs, Sony has yet to have any app store in place. the Sony HX95 Full LED TV made its debut appearance outside of Japan at the IFA 2012 and is expected to grace the upcoming CEDIA 2012 as well. that said, its availability and price, along with what are the screen sizes will be made available, remains a mystery as of now. until then, all we have are some images for your viewing pleasure.
UPDATE [September 10, 2012]: Sony has recently confirmed the Sony BRAVIA XBR-HX950 LED Internet TV's pricing which is as follows: $4,499.99 for the 55-inch and $5,499.99 for the 65-inch. Both models are available immediately at www.store.sony.com, Sony Stores and select retailers.