While Samsung and LG are busy in the pursuit of curved displays, Sony has not forgotten that we, the consumers, might still be yearning for a thinner TV set (do we?). At the world's most celebrated consumer electronics show earlier this month, the Japanese electronics giant debuted its 2015 4K Ultra HD TVs and among them is the super thin XBR 900C series sets, featuring a new ultra-thin floating style design. The new lineup is built with a new 4K processor X1 that promised improved color accuracy, contrast and clarity and will be offered in sizes ranging from 43 through to 75 inches. Four new series, including the XBR 900C, and ten new models were introduced. It is worthy to note that the XBR X900C series will only available in three sizes: 55, 65 and 75-inch, which will be available this Spring, along with the rest of the lineup.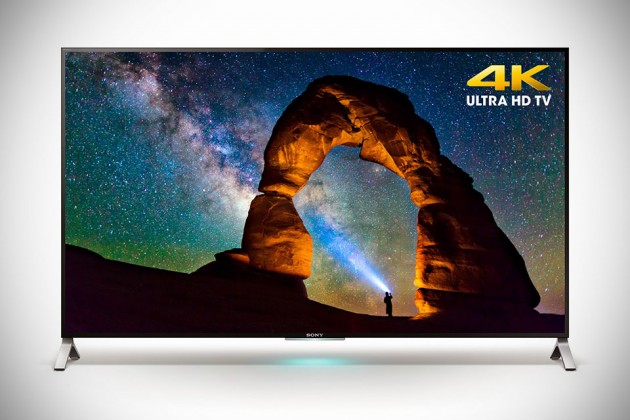 The XBR X900C is the firm's thinnest LED TV yet, measuring a mind-boggling 4.9mm thin at its thinnest part. That, along with the floating style's near-frameless design makes it look like a picture frame when mounted on the wall. Instead of the usual VESA mount, it has a special mount that lets the TV hook on it like a picture frame, hugging the wall as close as possible. Depending on the specific model chosen, you may also find front-facing speakers, support for hi-res audio, X-tended Dynamic Range processor engine, 4K upscaling, as well as built-in Google'cast. Most of Sony's 2015 4K Ultra HD TVs is powered by modified Android TV, which allows for video streaming, playing games, plus enhanced features like voice-enabled search via the microphone-equipped remote.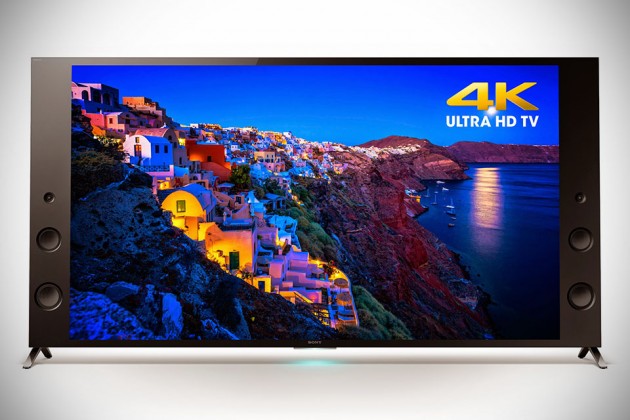 With these TVs, you can naturally expected brilliant color afforded by Sony's slew of display technology including TRILUMINOS and also, with the purchase of Sony's new 4K Ultra HD TV, you will be granted access to over 1,300 blockbuster movies, TV shots and other 4K titles through partnerships with Video Unlimited 4K, Netflix, Amazon Instant Video, Ultraflix and Toon Goggles. For those not into 4K TV yet, Sony will also be rolling out new Android TV-powered HDTVs too. Coming to you this Spring. I guess there is something for everyone. Now, the only thing that standing between us and these awesome TVs is the price, which are yet to be announced.