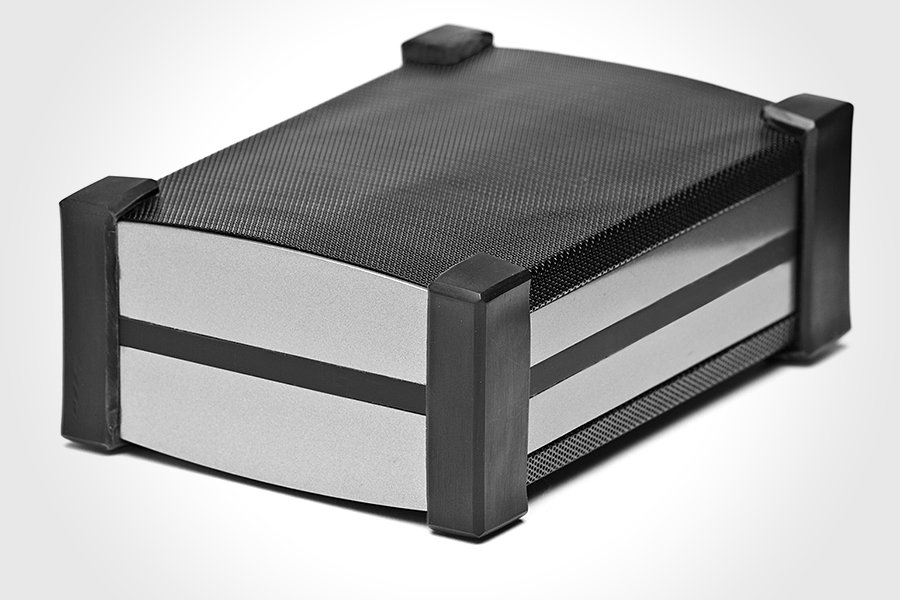 (photos: Soundmatters) Soundmatters foxLO Hi-Fi Subwoofer | US$149.00 | www.soundmatters.com
what's a good sound without a boost in the low frequency department? Absolutely horrendous I supposed, especially true to bass heads. if you are a serious audiophile who demands the best out of your desktop, laptop or whatever, then an addition of an audiophile-grade subwoofer like the new foxLO Hi-Fi Subwoofer from Soundmatters is a must. highlights of the foxLO include the patented Linear Magnetic Drive™ woofer technology with proprietary radiator system, USB-A charging port, variable bass level with power LED indicator, and full pass audio out via 3.5mm that offers a full-range signal to speakers that has no subwoofer output. the foxLO will make its public debut at the next week's CES 2012 at Las Vegas and it is slated to hit the stores this Spring with a price tag of $149 a pop.
thanks to Karen and Eva for the hat tip!