Are you guilty of spending too much time in the shower? Well, you knew that you are wasting precious water by doing so, but you just can't help crooning in the shower, don't you? There's no bathroom self help group to assist you in getting rid of this addiction, but with artist Elisabeth Buecher's shower curtain, you won't have the luxury of time in the bathroom. It will force you out of the shower with its non-lethal inflatable spikes that will occupy the shower space, leaving you with no room to continue your wasteful activity. That means, no more crooning, or sexy slow-mo body cleaning ritual in the shower cos' four minutes is all you have.

Aptly dubbed "Spiky," this innovative shower curtain is not quite a real product. Instead, it is an art installation belonging to a series known as "My Shower Curtain is a Green Warrior" that aims to "provoke a debate around water issues and making people more aware of their consumption." So, as much as you wish for one to be installed in your bathroom to stop your shower-squatting roommates from taking away your rights to use the bathroom, "Spiky" is not for sale.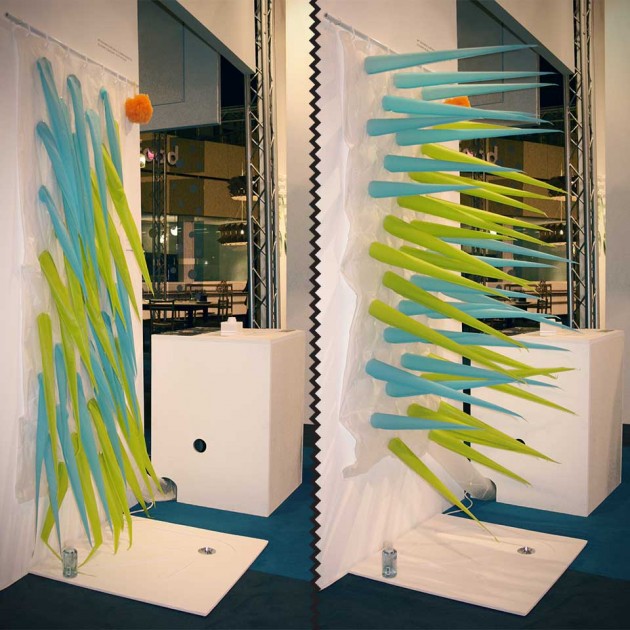 A special thanks to Elisabeth Buecher for sending the images with us.