Not sure if you folks remember the camera carrying system, SPINN CP.01. SPINN CP.01 is a sleek attachment that attaches to the bottom of a DSLR or mirrorless camera to allow camera strap to be attached to the bottom.
SPINN CP.01 features a reversal and slightly asymmetric design that offers recessed strap eyelets to promote free strap movement, slip-proof rubber pads, four attachment slots, quick release tripod support with Arca-Swiss compatibility, smooth edges, and hand strap attachment slots.
With SPINN CP.01 camera carrying system, you will get a stable camera position with full body contact. In other words, no more awkward camera position and less swinging. That's not to mention swift deployment of the camera.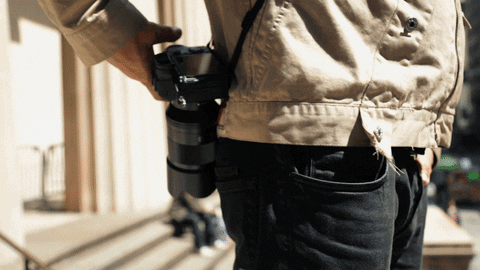 So what about this awesome camera carrying system? Well, the good news is, they are giving our readers 10% discount. All you have to do is to is use this unique code: SPINN CP.01 when shopping at Spinn.Design web store. If you are in the market for a good camera carrying system, we suggest that you check'em out.
All images courtesy of Spine.Design.