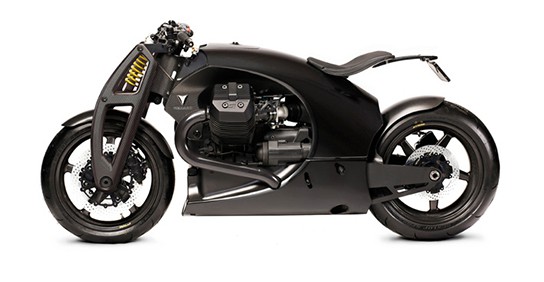 Renard Grand Tourer GT | approximately US$96,000 | renardmotorcycles.com
if you are a carbon fiber fan, this 2-wheeler from Renard Motorcycles might interest you. you can't get it right now, but it will be available next year – if you have US$96,000 to spare.
[ad#Google Adsense-text-468×60]
dubbed the Renard GT, the bike features an ultra-light composite unibody, longitudinally mounted twin-V 90DEG Moto Guzzi 1200cc "Quattrovalvole" motor displacing 1151cc. the air-cooled engine pumps out 125hp @ 800rpm bringing the GT up to a top speed of 230km/h. while the 125 horses may not be something to shout about, but with the carbon-fiber and Kelvar reinforced monocoque chassis weighting in at just 11kg and an overall dry weight of 190kg – this is definitely going to one heck of a road bike. well, aesthetically mostly. i bet this is going to be a huge head-turner.
all metal components are of from hardened aluminum, which are designed and modeled in 3D, then CNC-milled from a solid block. the unibody integrates the motorcycle's frame, gondolas, gas tank and air box into a single load-bearing structure. did i mention that the carbon-fiber extends to the wheels too? don't you wish your unibody MacBook comes in black with carbon/Kelvar inserts to go along with the Renard GT?
get your hands on a Renard GT, and you can proudly (and loudly) claim that you have an unibody… bike. sounds cool?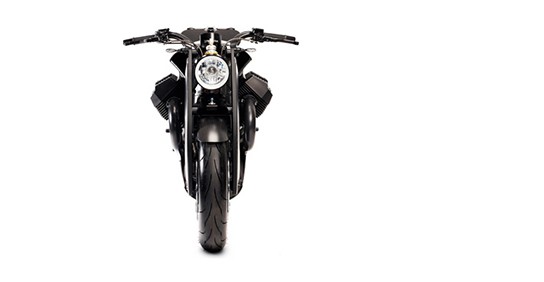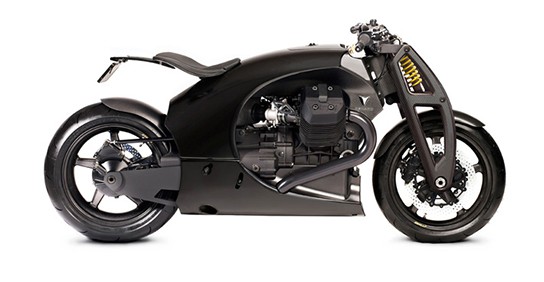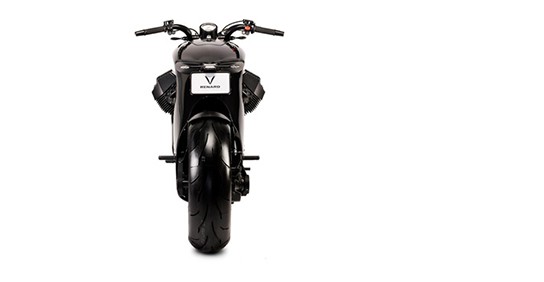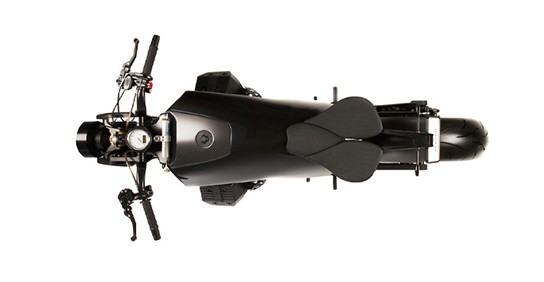 (photos: renardmotorcycles.com)