Packet sauce is arguably the most convenient way of consuming your favorite sauce on-the-go. Packet sauce has been used the world over. McDonald's has it, so does KFC and many other fast food retailers and so, there's no reason why a famous and much loved Sriracha is not in the on-the-go game. Sure, the Sriracha2Go Keychain Bottle provides an alternative take to to-go sauce, but being just 1.25 ounces a bottle, it is hardly enough for Sriracha super fans. Which is why now Sriracha2Go is pushing out the Huy Fong Sriracha Packets.
Instead of a tiny bottle, 5g of your favorite hot sauce is now loaded into the familiar packet and offered in boxes of 50 or 200, so you can be sure you will never run out of Sriracha. Just leave a box at the door and grab a bunch as you head out to ensure your meals will always be complete with Sriracha. Finally, right? Much welcome addition to the Sriracha sauce family.
And it is not expensive either. A box of 50 costs $14.99, while the 200-pack box goes for $34.99. Unfortunately, Huy Fong Sriracha Packets can only be shipped within stateside, so International friends will have to live with disappointment. Seriously, we think Sriracha should start teaming up with fast food chains already.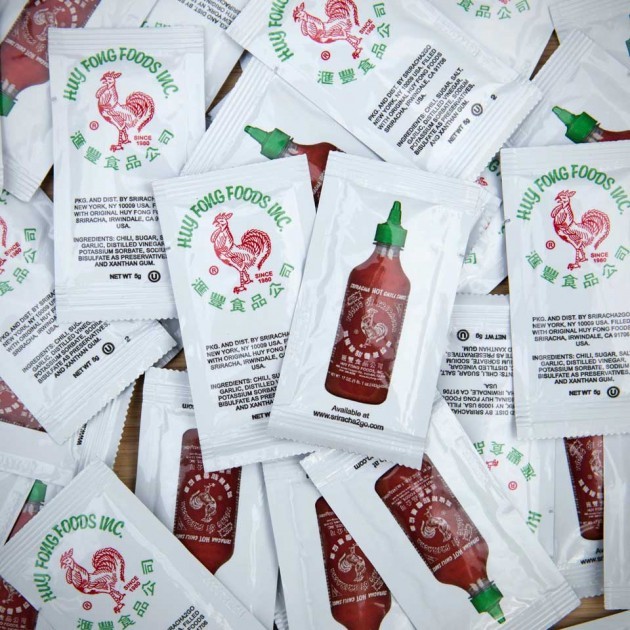 Sriracha2Go via Oh Gizmo!