If you believe in consuming your favorite craft beer in style, then a pretty and stylish growler is a must and if so, you may want to give this uber cool-looking growler, dubbed Stoneware Growler, by Orange Vessel a thought. Inspired by old juicejugs, Stoneware Growler features a ring-style handle, seamlessly integrated to the bottle, to provide a the best grip possible for carrying and pouring. The vintage design is coupled with a modern, hinged closer that promised to keep your beer fresher for longer over traditional screw-top variety.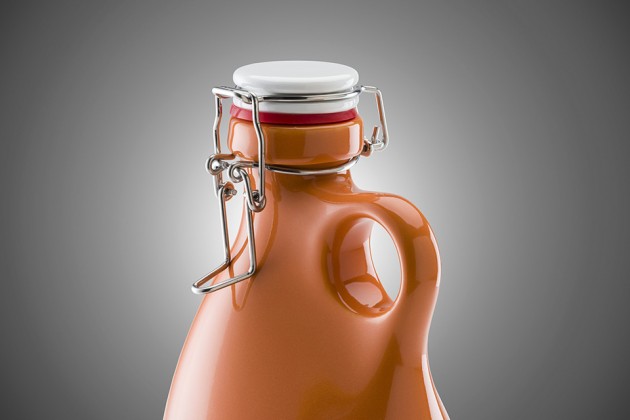 Moreover, being a stoneware, it is impervious to light, which means your beer will not be at the mercy of UV light, a culprit of deteriorating the brew. Being totally opaque, it will even out perform brown bottles in term of retaining the booze's quality when contained within. All those pluses, is make even better by the awesome good look that will only invite envy and thus, make you look like a beer drinking dude with absolute style.
We don't just post anything (which explains the limited posts we have each day) if we weren't even a little bit impressed by at least the look of Stoneware Growler. If you are on the same page as us, you may like to know that this fabulous growler can be yours to own for $59. Available in orange, gloss black, white, slate, and matte black. Our favorite would be naturally, orange. What's yours? And oh, throw in $26 more, and you could have it engraved too.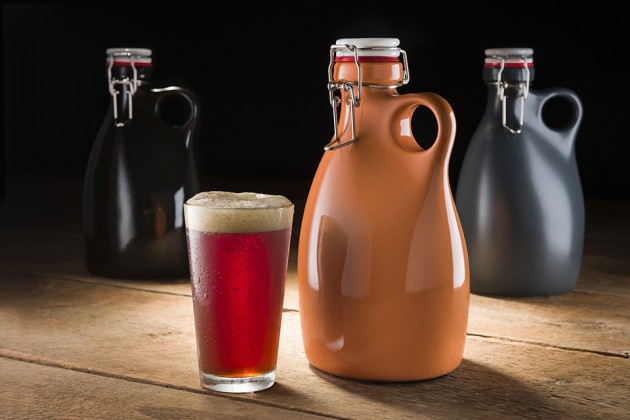 submitted via TIP US page.