technology can help us, but it can also be a threat, depending on which side you are on. hold on right there. we are not talking about the fabled Skynet, though we love to make references to it; we are talking about the Striker II Helmet-Mounted Display (HMD) which British defence, security and aerospace company BAE Systems' debuted a few months ago at the Farnborough Airshow. as the name implies, it is the second generation HMD that's packed with advanced imaging and tracking technology that would make a proficient pilot even more deadlier.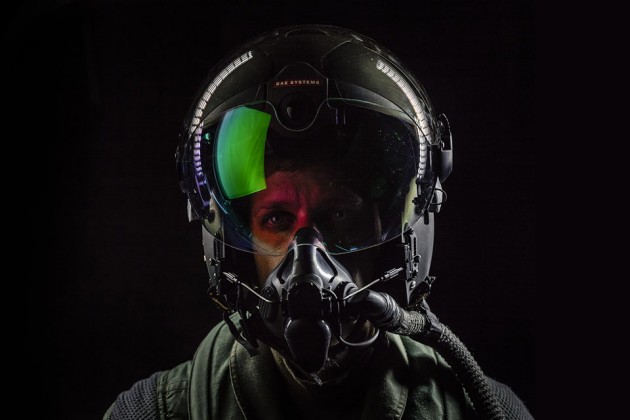 built on the success of the in-service Striker HMD which are currently used on Eurofighter Typhoon and Gripen fleets, Striker II boasts high-performance digital night vision inside the helmet, which helps to minimize stress on the wearer's head and neck during g-force pulled when executing loops and tight turns. it also eliminates the need to manually configure and adjust the night vision goggle hardware for day-to-night transitions. it has a binocular visor-projected display offering 40-degree field-of-view with 1,280 x 1,024 resolution and has independent channel for each eye to allow display of stereoscopic and 3D imagery.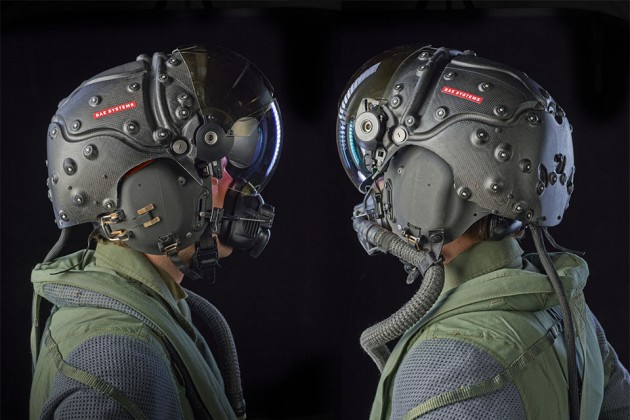 additionally, the center-mounted high-resolution night vision camera provides an stunning 1,600 x 1,200 image at 60Hz refresh rate and affords digital zoom with no loss of display quality. there is also a new hybrid opto-inertial technology that ensures the pilot's exact head position and the aircraft computer system are continuously in sync. in this way, the aircraft's computer will always know where the pilot is looking and will be able to position the symbology on the display precisely. the results are plain simple: high precision target tracking and engagement, as well as superior situational awareness and mission effectiveness, including 'near zero' latency on tracked symbols.
sounds a little like rocket science? it probably is. which is why now prerequisites for pilots are not getting any easier. similarly, the implications are even more dire for the intended enemies. and oh, the best (or the worst, depending which side are you on) is, the Striker II HMD is designed to suit a wide range of platforms, be it analog or digital. welcome to the (dangerous) future.