by now, #bendgate is probably infamously famous and if that particular saga has kept you on your toes while handling your gorgeous iPhone 6, then you should seriously consider a very capable protective case. and we do mean seriously. man, have seen the drop test? definitely not a thing you want to subject your handset to. speaking of which, LunaTik has a pair of handsome solutions to counter life unexpected things coming your iPhone 6's way. dubbed TAKTIK 360 and AQUATIK, each of these case aims to give your phone added resistant to bend, keeps it from daily knocks and bumps and even occasional dive in water, or worst, into the uncharted territory such as the toilet bowl which, hopefully, is not filled with things other than water.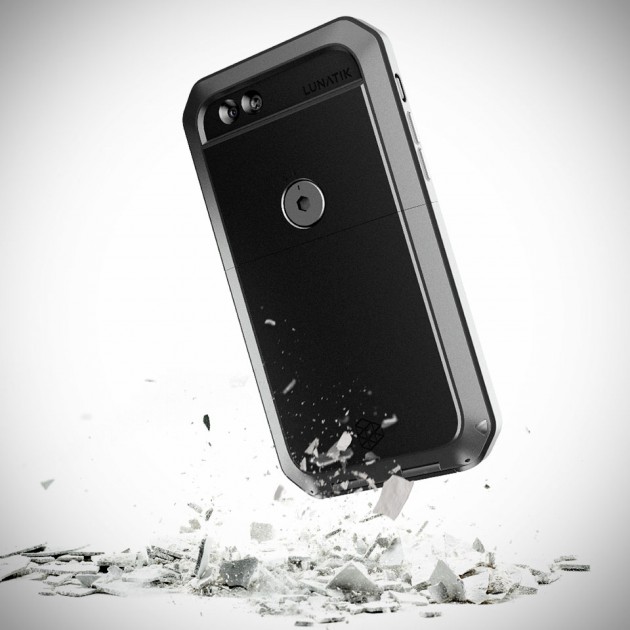 the cases are IP68 rated, which means it can dive to 2 meters for up to an hour without breaking a sweat. if you have an extraordinary active lifestyle, the TAKTIK 360 will have your phone covered beyond just casual drops and bumps. it is built to MIL-STD-810G in addition to being IP68 certified. key features include Corning Gorilla Glass lens for screen protection, optically clear photo lens, articulating silence key, volume adjustment keys with optimized tactility, high impact ballistic bezels with non-slip perimeter impact bumper, patent-pending compression system with one latch closure (with a key, believe it or not), built-in suspension core protection lattice, sealed audio and charging ports, and it is of course, Touch ID compatible.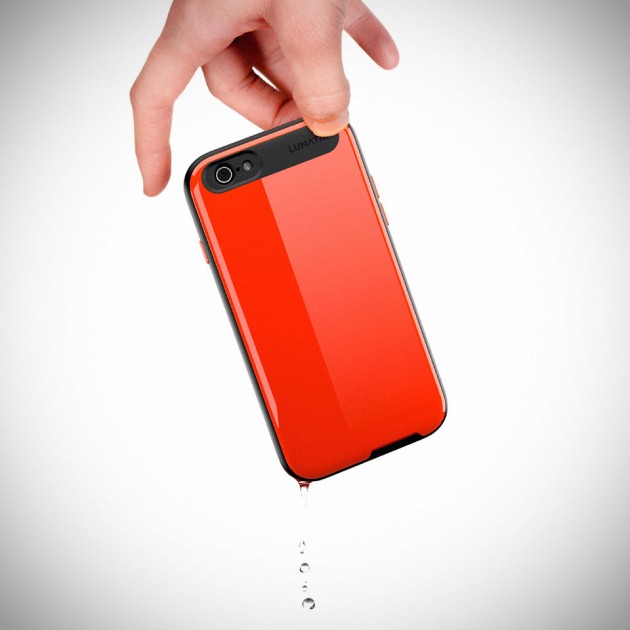 while the TAKTIK 360 offers serious protection, it will however, bulk your device quite a bit. but if keeping to the slim form appeals to you, then the AQUATIK is the clear option. it shares the same features as the thicker TAKTIK 360, but less the high ballistic bezels and the thicker impact bumper that gives the 360 the bulk up look. instead, it has compact, non-slip impact bumper and available in four fantastic colorways, including orange and pink. available from Indiegogo, TAKTIK 360 costs 99 bucks and the AQUATIC goes for $79.
depending on which model you opt for, shipping could be as far back as March 2015, however, the folks at LunaTik is kind enough to throw in a military vehicle airless tires-inspired case known as SEISMIK case for iPhone 6 once the campaign concludes to tie you over while you wait for the delivery for the TAKTIK 360 and AQUATIK Cases for iPhone 6. oddly, we somehow find the SEISMIK case particularly attractive than the TAKTIK 360 and AQUATIK. click past the fold for couple more look and a product pitch video.