Too many junks on your desk? We'd say dump them all in a dumpster. No. Not that dumpster. Dump them into the Dumpsty miniature dumpsters. You may have seen Dumpsty before, but these Dumpsty Artist Editions are not just any standard Dumpsty.
Granted they still have the same handmade construction of heavy-duty recycled steel, measures the same 11 inches across, and have the same meticulously scaled down features like dual-hinged lids, fork pockets, and custom castors, but the Dumpsty Artist Editions have added cool to them: they are touched by some of the most prolific street artists in America today. These seriously limited edition Dumpsty are hand-painted, each comes as a signed and single-edition piece by artists including Atomiko, Robots Will Kill, ARREX, Nite Owl, Basic Lee, and GOOPSMASTA, just to name a few.
Note: In case you missed it… these are not actual dumpsters you find in the back alley. In the event you landed here because you are looking for real dumpsters, you may have to check out other sources for dumpster prices.
Anyhoo… like the rest of Dumpsty, each of the Dumpsty Artist Editions boasts a large useable interior of 8.5″ x 6.5″ that can swallow pretty much everything from art supplies to stationery to magazines, while the work of the respective artists adds a little artsy flair to your otherwise mundane desk. Prices start at $295, but some words of warning though. As mentioned, these are single-edition items, which means there is only one piece to each design and so, if you want one that pleases your eyes, you really have to act fast, like really, really fast. Keep going for a few beautiful examples.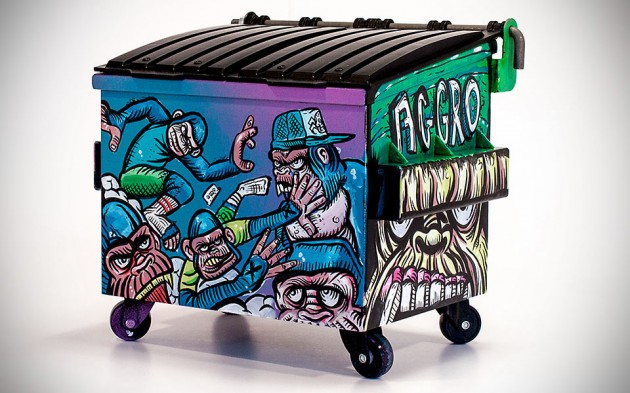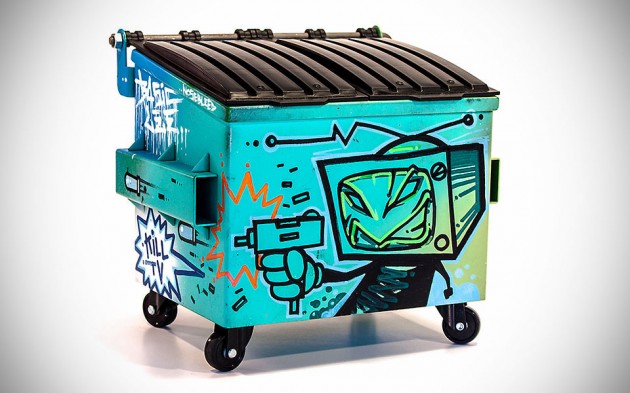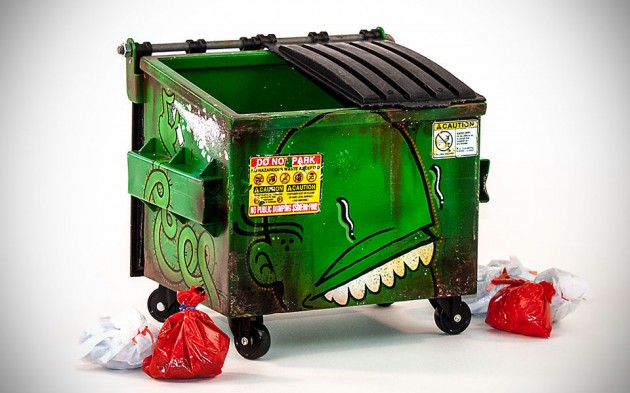 submitted via TIP US page.