if the Upworthy post title didn't grab your attention, we seriously don't know what will. anyway, that's what Tango PC promised if they hit a certain milestone on their second round of crowdfunding endeavor, following the first which rolled in $300k for the tooling and first production order. now that the stage is set, Tango wants to expand into retail channel globally and hence, the second funding campaign. if you haven't heard, Tango PC is a revolutionary pocket size PC that weighs in at a mere 200g (7 ounces) and is no bigger than a large smartphone. aesthetically, it kind of resemble a portable hard drive (and the docking station, a console) and though it is compact, it does require a docking station to work with your monitor or TV display.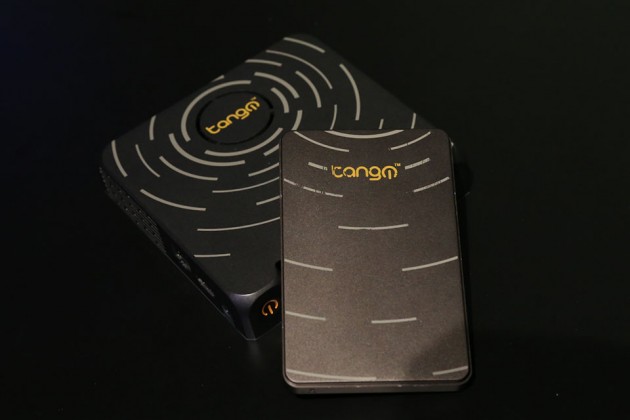 Tango PC is touted as an all-in-one device that would have your work and play covered and carries with it mainstream PC specifications so you don't have to clutter your home with separate gaming console, computer and media player. for expanded use, the separate docking station can be installed at your workplace and back at home, perhaps one in the living and one in the study. with the docking stations in place, you can literally bring your PC around and pick up right where you have left off, or simply use it for other purpose such as catching a movie or gaming. it is designed to runs Windows, Linux/Ubuntu, as well as Chromium OS and can be custom to run other packages too. the pocketable PC itself is powered by a 2GHz quad-core Intel Core i3 processor with integrated GPU and up to 8GB of RAM. it has 1TB of SSD for storage and is totally user configurable with off-the-shelf components.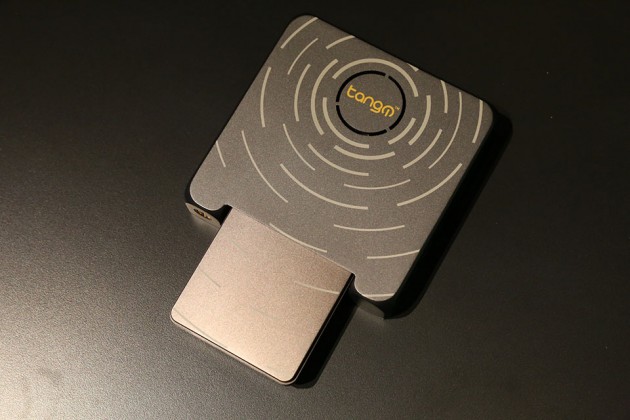 the docking station, on the other hand, is where all the connectivity and interfaces are. it has three USB 2.0 ports, a USB 3.0 port, an Ethernet port, built-in WiFi, DisplayPort interface, as well as headphone/mic combo jack. the docking station is also where the cooling of this 30W PC happens. the docking station runs off 12V supply using an adapter to your wall outlet and you can also power it off the car 12V socket. though Tango PC did mention that the docking station may have built-in battery for on-the-go use and for such instance, an iPad or Android tablet will act as the wireless display, facilitated by RDP utility from Microsoft.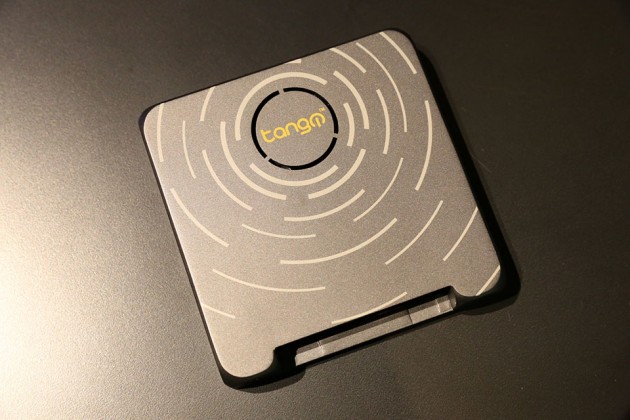 we are not sure how well will the second crowdfunding campaign will go, but nevertheless, you can show your love (if you haven't already did the last time) by backing up the project on Kickstarter. early backers will be able to score one for $349 or more, which will also qualifies you for a free system if Tango sells 100,000 systems in total. a barebone system costing $299 will also be available sometime this summer too. scroll down for a pitch video, plus a couple of demo videos.