Ladies who exercise the right to bear arm would have as much of a headache as one who doesn't. How so? Fashion. That's the hurdle there. More often than not, ladies' getup are tight and body hugging and that leaves little or no room for discreet carrying of firearm without alarming anyone. But there's actually a place where it can be carried without much drawing undue attention while still providing quick withdrawal of the firearm whenever the situation calls upon, and that's the bra. This is where Flashbang Holsters for Ladies is designed to be placed. It is a clamshell-style holster that secures to the front (below and middle) of the lady's brassiere.
The low profile holster secures to the center gore (of the bra) with the gun (when holstered) sitting a little beneath the center gore. This design affords the user to slightly raise the shirt with one hand while the other hand make a swift pull down to draw the weapon. There are a number of videos on YouTube demonstrating the original Flashbang's functioning and from what we can see, it works as it should and allows for a pretty decent quick draw. Perhaps most importantly is, it is concealed as it should too. The original Flashbang Holsters for Ladies is available for right and left hand, and in a choice of black or pink, through Flashbang web store for $49.99.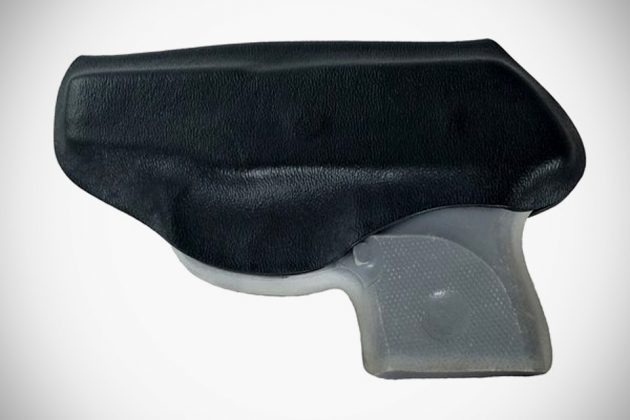 All images courtesy of Flashbang.
via Guns&Ammo