Bearded men are not problem-free, awesome looking people. In fact, in the process of keeping the precious facial hair, they are facing immense life challenges like not ruining their stache when drinking or eating. Seriously, you don't want that to happen to your moustache when hot date is progress, do you? The solution? The Stache Shield by Odd Company, a metal plate specifically crafted to fit over your stache or over most drinkware to provide protection to your moustache. Picking up what inventors of the late 1890s left behind, the the Swedish company reinvented and improved upon the moustache shield that could potentially save you from the embarrassment and lets you enjoy your favorite cup of joe or booze or carbonara worry-free.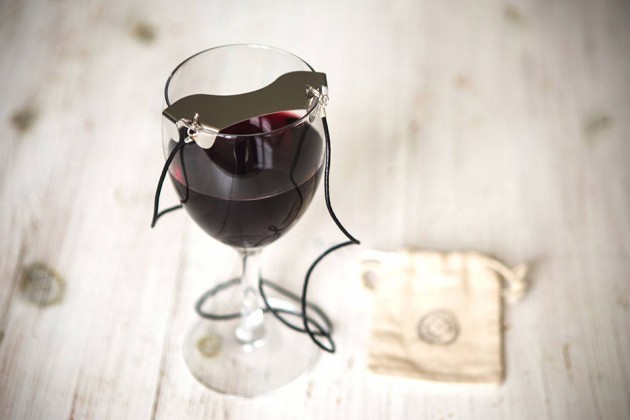 The Stache Shield is the modern iteration that not only allows you to wear it when eating, but also position it over a drinkware such as a wine glass or cup, so you can drink without the fear of ruining your handsome stache. When not in use, it also serves as an unique accessory which you can worn around your neck like a badge of honor. The Stache Shield is handcrafted in Sweden from stainless steel and comes with a genuine leather strap and a sturdy linen pouch for safe storage.
It was successfully funded Kickstarter campaign which attracted over 130 backers. If you missed it, the good news is, you can still acquire it through Stache Shield official website for $35 a pop. But wait, did you shave after Movember? I certainly hope not.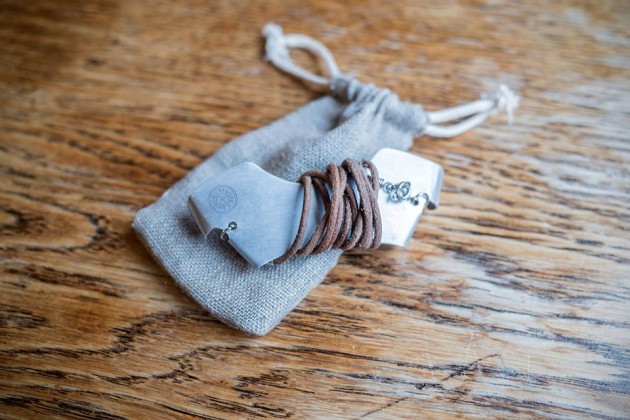 via contemporist