I'm pretty sure no one asked for a customized colorful backlight, but here it is anyways on the TicWatch Pro 3 Ultra GPS. It was rumored that it will run on Qualcomm Snapdragon 4100+, but it isn't.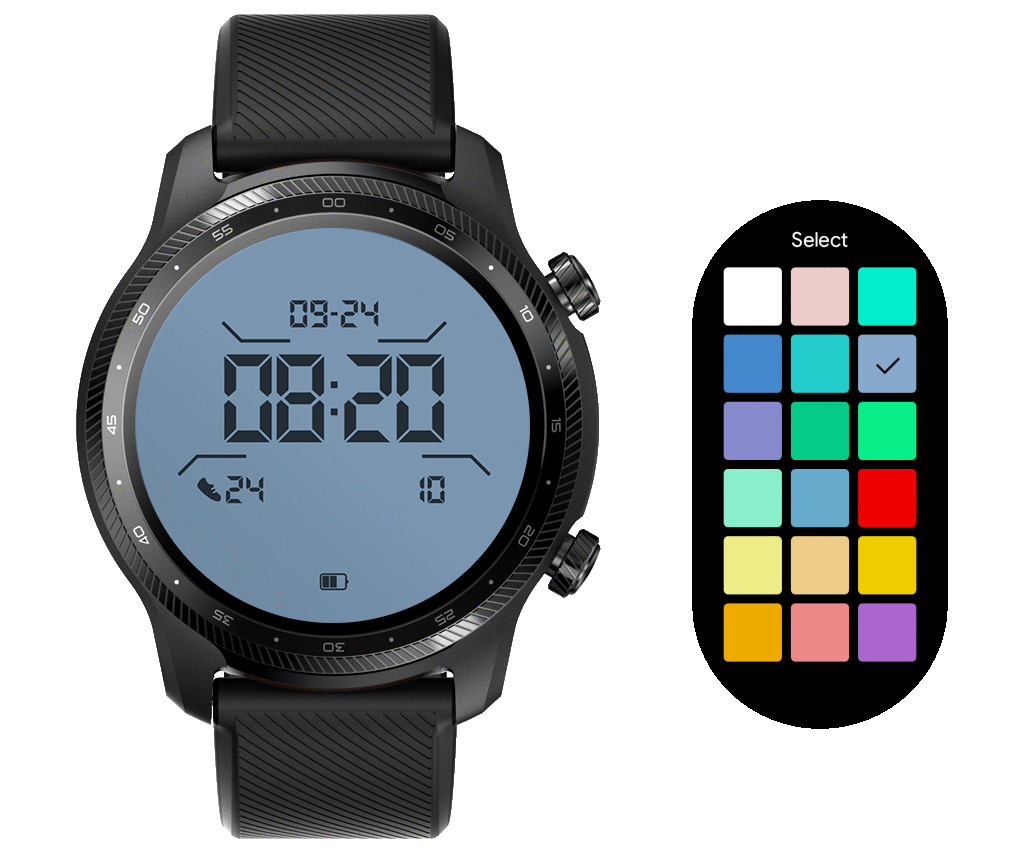 Powering the TicWatch Pro 3 Ultra GPS is the 4100, thus making it the third Mobvoi device to be powered by Qualcomm's latest wear platform. So, those who bought the TicWatch Pro 3 GPS need not feel cheated. Well, unless customized colorful backlight is your priority.
The 4100 platform is further bolstered by Mobvoi's dual-processor system which essentially affords it to run a dual-screen system.
Its Dual Display 2.0 technology combines a low power screen on top of a 1.4-inch AMOLED display that affords its 577 mAh battery to provide up to 72 hours of battery life in Smart Mode and up to a whopping 45 days in Essential mode.
Armed with MIL-STD-810G standard construction, GPS with no less than GNSS location services, compass (an app, download from Google Play) as well as a barometer, the TicWatch Pro 3 Ultra is a smart timepiece made for adventure.
While it does monitor, in real-time, your heart rate, the TicWatch Pro 3 Ultra stands out with Irregular Heart Beat (IHB) detection.
When an anomaly, such as if the heart pumps too fast, too slow, or arrhythmic, it will send a notification whenever an irregular pattern like AFib is identified. Obviously, you are going to depend your life on such features, but it is good to have.
Other features include monitoring of fatigue, sleep, and offers to de-stress through a built-in breathing app. There is also an all-day blood oxygen monitoring function too and there is, of course, a bunch of workout modes.
TicWatch Pro 3 Ultra supports Google Pay, listening music offline via the Spotify app on the watch, and of course, receive notifications.
Other spec-sheet details include Corning Gorilla Glass, Bluetooth 5.0, WiFi 802.11b/g/n, NFC, built-in speaker and microphone, IP68 rating, and a bunch of sensors, including accelerometer, gyro, HD PPG heart rate sensor, SpO2, low-latency off-body sensor, barometer, and compass.
If anyone's interested, the TicWatch Pro 3 Ultra GPS smartwatch is available now from Mobvoi.com for US$299.99.
Images: Mobvoi.