mobile phone, much less a smartphone, is definitely not something parents want for their kids, but then again, mobile communication device has proven to be a valuable link between your kids and you when he or she is out having fun. and when we speak of kids, we do mean the little ones and not those already finding acne on their faces. with this in mind, Swedish firm, Tinitell believes they have the perfect solution that strikes a balance between opening the communication channel between you and your kids, and maintaining your kid's innocence. the solution comes in the form of Tinitell Wristphone, a wearable mobile phone that is easy for kids to use and also lets parents keep track of them.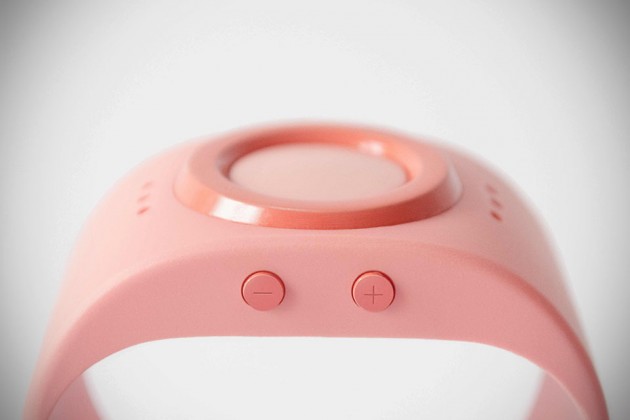 the Tinitell wristphone might be small, but it is packed with GSM capability for mobile communication, GPS with GLONASS for accurate tracking of your kids whereabout, Bluetooth technology for pairing with smartphone to facilitate setting up, digital signal processor, onboard memory, built-in speaker and microphone, accelerometer and of course, it has a processor that runs the show and a battery pack that provides an hour of talk time and up to a week of standby time. beside having a design that will appeal to most kids (a bunch of kids voted for the design, actually), Tinitell wristphone is built to IP57 rating for water-resistant and is perfectly cool with kids' favorite sandbox environment.
there are two ways of calling using the wristphone. the first method is through voice recognition which all the kid (or even you) have to do is push a button and say the name he or she wish to call. the second method is scrolling through the contact list using the volume buttons. the wristphone will playback the recorded names and when it lands on the person your kid wants to call, just hit the button and the call will be placed. is just that simple. of course, some prep works have to be done first like saving the contact list for the Tinitell via a dedicated app or website. as parents, you will have full control of what the Tinitell can dial and calls made can be monitored from the same app or website too.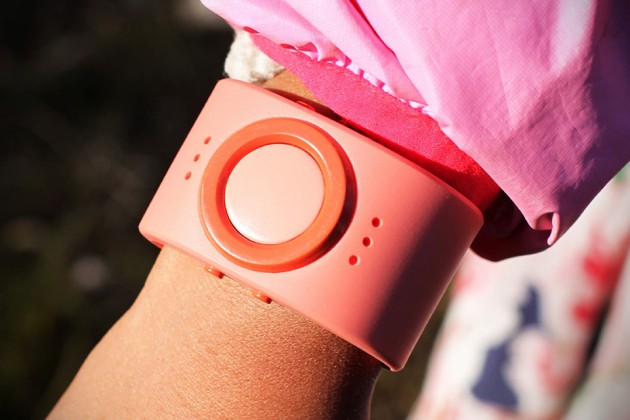 Tinitell is no toy; it is a full-fledge mobile phone that does what it is suppose to do, namely to make and take calls (it won't do text messages, though). we are not kids, but we are equally excited about Tinitell's proposition. in fact, it can also be used by grown-ups who seek a basic wristphone for rugged outdoor activities too. the Tinitell Wristphone is currently running a campaign on Kickstarter, where you can help to turn this wonderful concept into reality. if all goes well, a pledge of $99 or more will score you one with delivery expected to commence in April 2015.