It seems as though students in the online masters engineering program are always trying to stay ahead of the curve when it comes to technology and gadgets. Some tech gadgets can obviously be used to help you in your future career, maybe with your studies, or are just plain fun. With that in mind we've put together a list of the top tech gadgets for online master of engineering students to check out.
Dual-Screen Smartphones

As an engineering student, there have probably been times where you could benefit from a dual computer screen, giving you double the space. Now what if you could enjoy that same convenience on your smartphone? A company by the name of Docomo from Japan has released a whole new smartphone that features dual screens. The smartphone, called Medias W, features two 4.3 inch displays, uses the Android operating system, and includes a built-in 1.5 GHz dual core CPU. You'll have the power you need and twice the amount of screen space.
The Magic Cube

Here's a really cool device that is sure to make studying on the go much easier. The Magic Cube is described as a portable virtual laser operated keyboard. The device itself looks like a small cube that you set on a flat surface. Turn the device on and it will display a picture of a virtual keyboard onto the surface, which is compatible with a variety of mobile, desktop, tablet, and laptop computers.
This rather cool looking cube requires Bluetooth to operate, and is compatible with all mobile devices, Mac's, and PC's. Some are touting this as the future of portable keyboards. It sure can help if you're studying outside of your home.
Smart Contact Lenses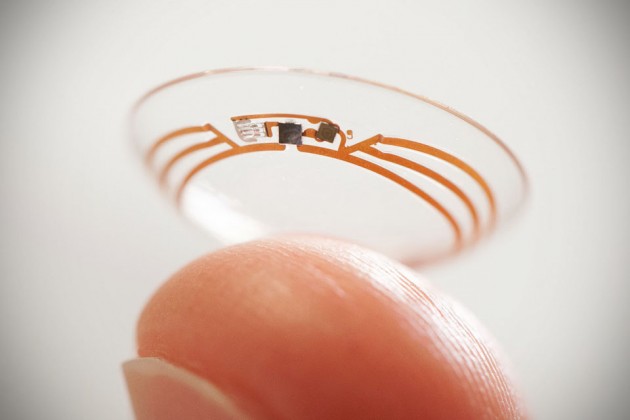 If this sounds like something out of the future, you'd be wrong because smart contact lenses are well past the development stage. Companies have been pouring all kinds of cash into this gadget and the hope is that they will become available in 2017. The goal of the lenses is pretty flexible. Some possible uses could be to take pictures, zoom in and out on objects, and even for health monitoring purposes.
It will be interesting to see how much of a push there is to get these out to the public this year, and what exactly they will be marketed as/for.
Skype Universal Translator

There has never been an easier way to communicate with friends, potential employers, and clients from around the world thanks to the Skype Universal Translator. There is no need to stress about language barriers anymore. You won't need to purchase a separate gadget, as it is found in Skype. It offers 50 text languages and eight spoken languages that all use artificial intelligence.
All the Hottest Items
This is just a small look at some of the cool gadgets that might appeal to the engineering students out there. Of course, the year ahead is sure to provide us with many surprises as well, with gadgets that were kept under wraps until their release.