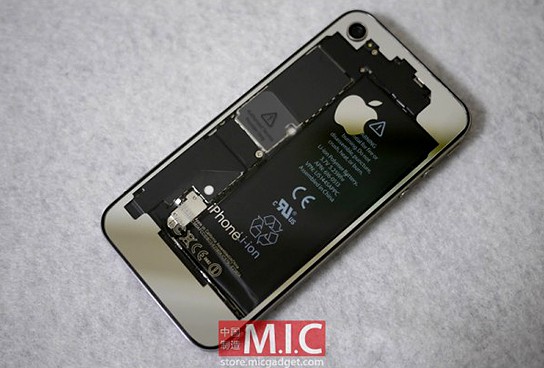 (image credit: M.I.C Gadget) Transparent Back Panel for iPhone 4 DIY Kit | US$23.90 | store.micgadget.com
remember the one guy that scrap off an aftermarket iPhone 4 case to get the transparent look? you can skip this painstaking process with the transparent back panel for iPhone 4 DIY kit. all you have to do is switch the original iPhone 4 glass back panel for this item and you got yourself a transparent back, still bearing the Apple logo and texts. cool. however, that's only for the back. the front is still going to be the original look. less than perfect but hey, at least your hands will be thinner-free. adding to good news is M.I.C store reported that they have "upgraded to a better higher quality lens" which should not impede on your iPhone camera performance.
the Transparent Back Panel for iPhone 4 DIY Kit is available over at M.I.C store for $23.90 a pop.