People of today must be seriously fond of the 60s. Why do we say that? How else can you explain the support the Ultra-thin 60s-inspired Wrist Watch by Rossling & Co. has gotten on Kickstarter thus far? Launched just a couple of days ago, it has since garnered over 200 backers and has well exceeded the campaign set funding goal and with 58 more days to go, we won't be surprise it will be one of the most funded timepiece on Kickstarter. Funny how 60s still has the appeal, but if you look at the Ultra-thin 60s-inspired Wrist Watch by Rossling & Co., the reason becomes apparent: it is a beautiful piece of work, 60s or not. It even attracts a person like me who love only big watches. I guess you could say the draw of this 60s-inspired timepiece is pretty magnetic.
Rossling & Co. is a young company, but despite that, the firm already has two successfully funded campaign on Kickstarter and the Ultra-thin 60s-inspired Wrist Watch is their latest creation. Powered by Swiss Ronda Slimtech 1069 Caliber quartz movement, it has a ultra low profile of just 6.8mm and a case diameter of 36mm – just the way they did in the 60s. A 316L stainless steel case with dual finished: polished bezel and brushed sides, plus a dome crystal and an uncluttered design are all nods to 60s aesthetics. There are two different dials to choose from: white with blue hands or sunburst blue, both which are marks of 60s design influence.
Other mentions include applied indices and matching minimalistic second sub dial, screwed caseback and a choice of either full grain leather or tweed fabric straps. The wrist watch is a true reminder of the transition into the 60s, where classics of the 50s were fused with the ideology of futurism – thanks to space race and the countless sci-fi flicks (remember those space pod like furniture?). Anywho, if you are all up for a new old timepiece, you can pre-order it on Kickstarter for an early bird price of $119. Delivery is expect to happen in November 2015.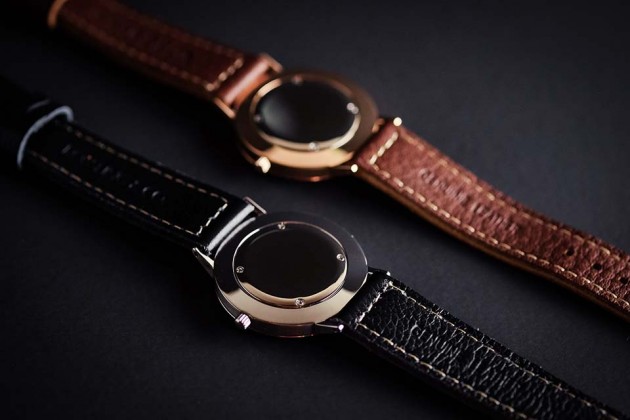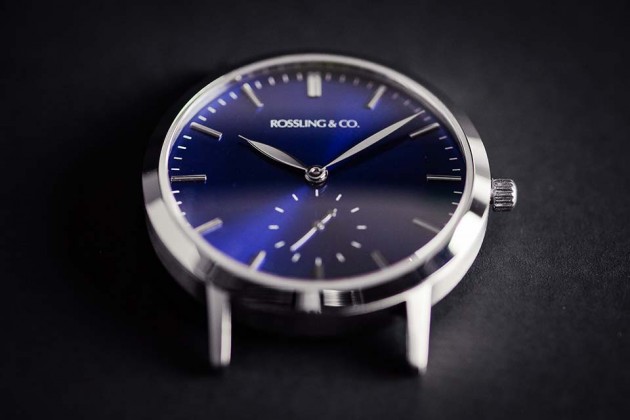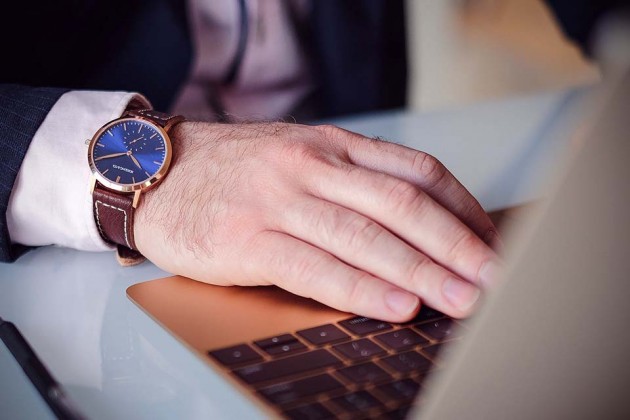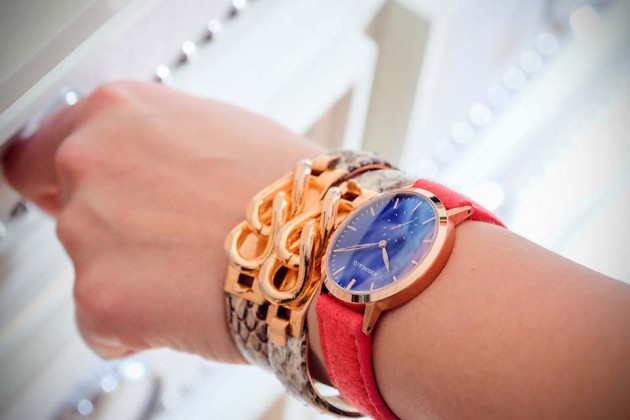 submitted via TIP US page.