Rouge Hermès 24-color Lipstick Piano Set may offer ladies more shades than they could ever wear. But man, that is a lot of lipsticks to stash. Meanwhile, parent company of YSL Beauté, L'Oréal, has a better solution that will not take up valuable dressing table space.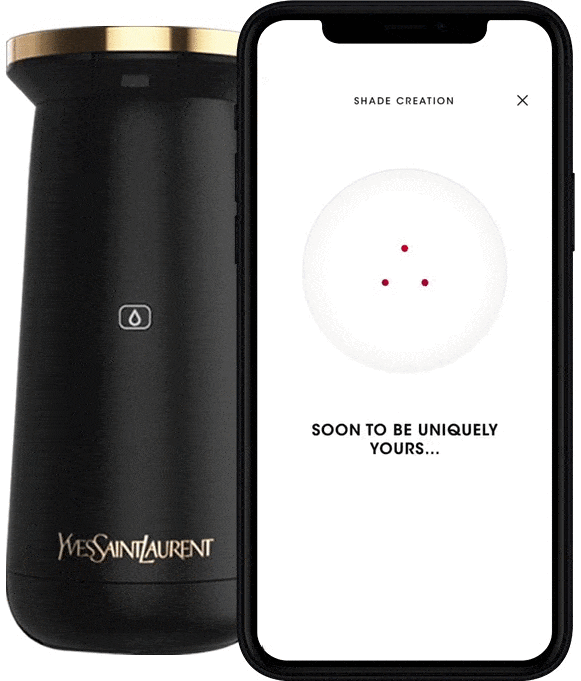 Meet the Yves Saint Laurent Beauté Rouge Sur Mesure Powered by Perso. Powered by Perso. It is an AI-powered technology developed by L'Oréal Technology Incubator, first debuted at last year's CES.
YSL Beauté Rouge Sur Mesure uses color cartridges sets from YSL iconic palette of red, nude, orange or pink to create thousands of bespoke shades of YSL's Velvet Cream Matte Finish lipstick at a touch of button.
The device can be more accurately described as a lipstick pod. It is Bluetooth-enabled and packs a rechargeable battery good for over a week's use. Recharging is via USB-C.
The lipstick pod has a top that double as a compact for on-the-go touch up. Shade can be created using an Android or iOS app and it is as simple as selecting the desire shade from the "shade wheel."
There's also a "shade match," which can create complementing shade based on your outfit or a favorite lipstick color through a photo.
Now, that is a high-tech makeup gear that we will see ladies wearing in a sci-fi show like Alter Carbon or Fifth Element.
However, YSL Beauté Rouge Sur Mesure Powered by Perso is not a thing of fiction. It is as real as you and me. A limited pre-sale of the device, priced at US$299, is available for registration HERE. Delivery is expected in Spring 2021. A full lunch is expected to follow sometime later this year.
Images: L'Oréal/YSL Beauté.
Source: The Verge.