we are all familiar with Will Ferrell's slapstick humor. it is those kind that either you love it or hate it. i would say most people with a sense of humor would be in the former camp. anyway, if you don't already know why the 13″ Talking Anchorman Ron Burgundy Action Figure is somewhat the talk of the town in recent weeks, it is because there is such a toy that you can actually buy for $44.99 and also because Ferrell will be reprising the role as Ron Burgundy, the egotistical anchorman for the KVWN Channel 4 News Team this December in the sequel Anchorman 2: The Legend Continues. so what's the big deal here? well, mainly because this Ron Burgundy mini me can spit out a few phrases, including "it's kind of a big deal" plus other "words of wisdom", presumably in the typical Burgundy's barely PG-13 fashion. for that, we think this is might turn out to be a cult collectors' favorite.
dressed in the ever classy 70s red suit that's awkwardly matched to a pair of white kicks and sporting the iconic Burgundy's smirk behind those aviation-style shades, the 13″ Talking Anchorman Ron Burgundy Action Figure comes complete with six accessories and an additional outfit (a robe, i suppose?) for you to play with if you so choose, but for us, we are more incline to display it on our desk (if we'd actually commit to one), under a polycarbonate case with a fake studio backdrop printed out from our trusty Canon all-in-one. hit the jump for a few more images of Beeline Creative's upcoming Anchorman line.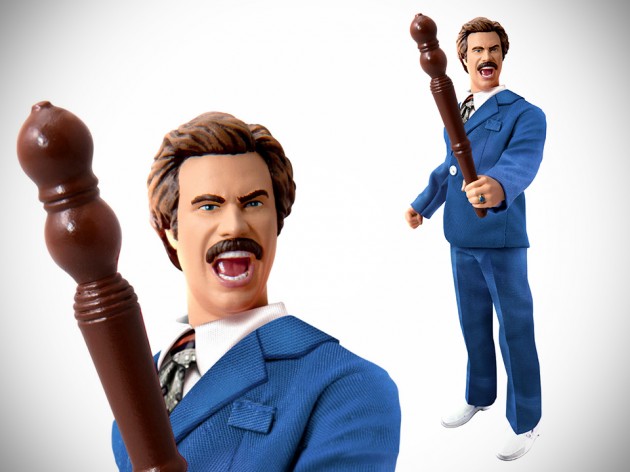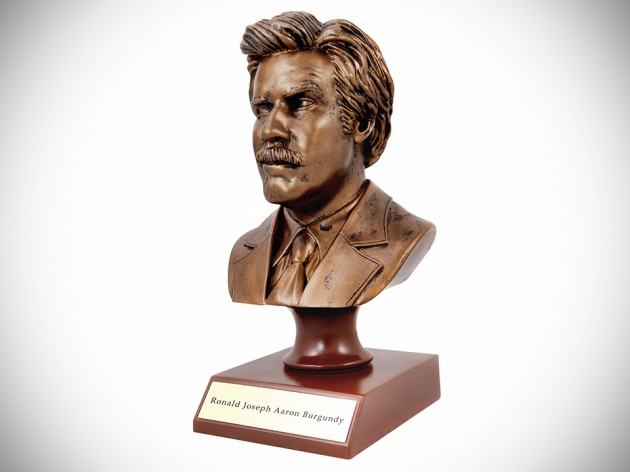 Thanks to Brandon for sending us the hi-res images.