it may sounds like it, but no, the Hoverbike which Chris Malloy has been developing is not ready for your acquisition. first introduced more than two years ago, the Hoverbike is still in work-in-progress. in fact, the Hoverbike is now on second-generation design which saw it ditching the two-rotor system in favor for a more stable quad-rotor setup. so as you can imagine, it will take a while more before it will be commercially available. as for now, there is a miniature drone to content with if you are really into this Hoverbike thing. the 1/3rd Scale Hoverbike Drone, as it is officially known as, is essentially a radio controlled version of the second-generation Hoverbike at one-third of the actual size and promised to deliver superb stability.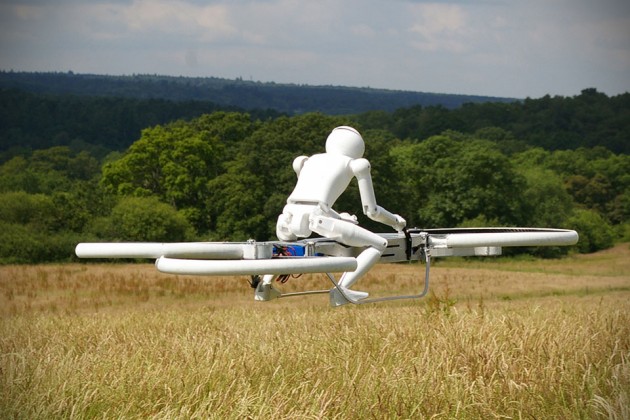 however, do not mistaken this as your everyday drone; at 1/3rd scale, the Hoverbike Drone is still considerably huge, measuring 45.5 inches (1,155 mm) long and is fully capable of hauling up to 3.3 lbs (1.5 kg) of payload. the craft is made from a combination of aircraft-grade aluminum, carbon composite and polyurethane for a balanced between strength and weight. all told, the Hoverbike drone tips the scale at 4.85 lbs (2.2 kg) and is capable of attaining an impressive top speed of 45 mph (75 km/h). but why a scaled version of the Hoverbike? well, the is 1/3rd Scale Hoverbike Drone was made as a proof of concept for the latest full-sized Hoverbike prototype and Malloy also hope to make use of the sale of the drone to raise funds for the continual development of the full-size version.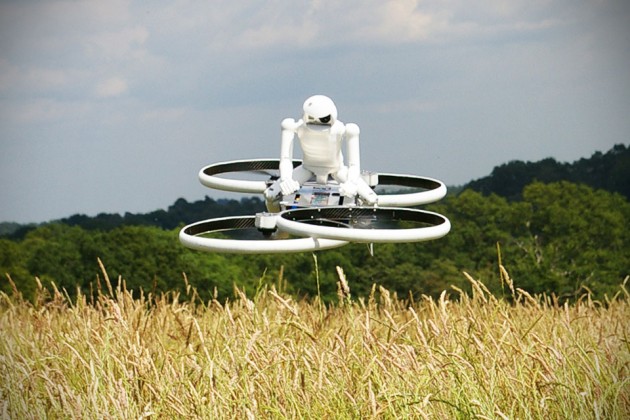 speaking of which, the project is now live on Kickstarter where a myriad of levels are offered for backers. basic package includes the frame, four motors with four propellers, one macro micro board, built in LED lights and a foldable design for easy storage and transportation. depending on the package you opt for, it may also include a 3DR Pixhawk flight controller for autonomous flight, 6S lithium polymer battery (battery life dependent on payload), Electronic Speed Controllers (ESCs) and interestingly, a cyborg buster, which is a 1/3rd scale human with some form articulation to ride on the Hoverbike Drone for, you know, completeness sake. though, not sure if little buster's weight is scaled or not. there are also some add ons too, such as landing legs and 2 or 3-axis camera mount.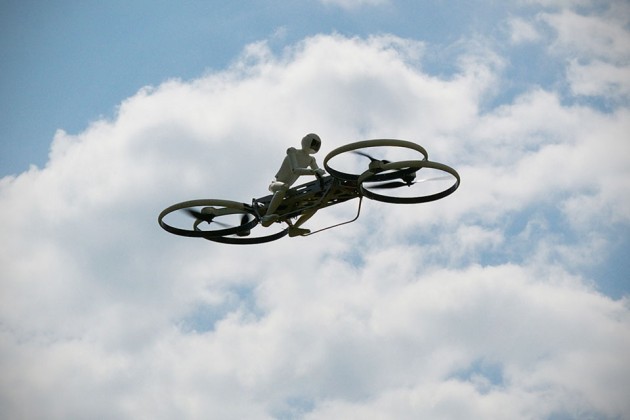 we'd be lying if we say we weren't impress by the drone version. if only the real deal could come sooner. anyhow, we think the drone variety may appeal to the radio control community, even if they have no interest in the full-size model. whether the Hoverbike Drone can be realized depends very much on the reception on Kickstarter. if you love the idea, then you can show it by backing up the campaign. a pledge of £595 or more (about US$1,016) will land yourself with one barebones set if the project reaches or surpasses its set funding goal of 30 grand in the next 39 days.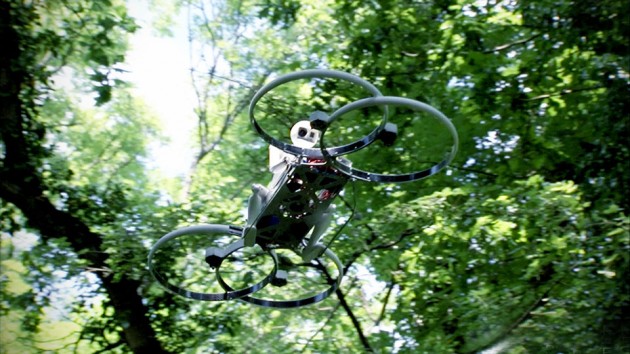 Kickstarter via Gizmag