I am sure everyone remember the anthropomorphic Herbie from the series of Walt Disney movies. No, not that one starring cannot-handle-fame-actor-turn-junkie-turn-boobies-showing Lindsay Lohan. We are talking about the original series which started way back in 1969. Yup. That Herbie. Throughout the entire Herbie series, a few classic Beetles were used and this particular one, a 1963 Volkswagen Beetle, which starred in the 1969 We Love Bug and two subsequent flicks is now heading to the auction block at the 13th Annual Barrett-Jackson Palm Beach in Florida, happening between April 17 and 19, 2015 at the South Florida Fairgrounds. For the record, the car is considered as the first anthropomorphic star, though it may not be the first notable car star (we think Chitty Chitty Bang Bang should have that honor).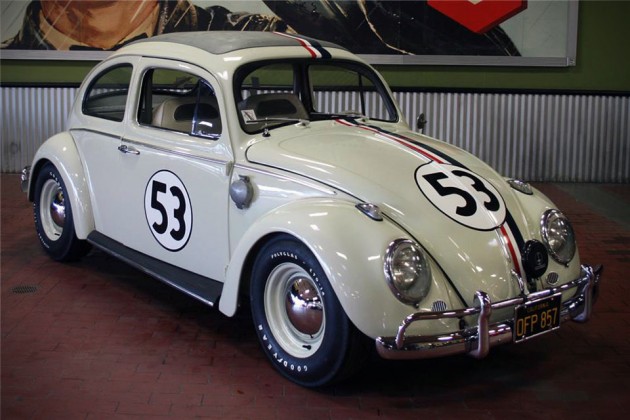 According to Barrett-Jackson, this particular version "is one of a handful that was actually used for driving and interior shots during the movie." And by now, there aren't many of these film used Herbie in existence, making this auction piece extremely rare and valuable, well, at least to movie memorabilia collectors and serious VW fans, or maybe just Herbie enthusiasts (I repeat, not Lohan's Herbie). The car was known to Disney as "5916" and is noted for its "oil squirting" (dudes, don't think dirty) features in the 1977 Herbie Goes to Monte Carlo movie. After its final big screen appearance in 1980 Herbie Goes Bananas, it was acquired by Herbie historian (yes, there is actually such a thing) Bob Hoag and it was restored to its Monte Carlo glory by Arthur Porter who vintage raced the car, which we are pretty sure Herbie didn't "help" out in anyway.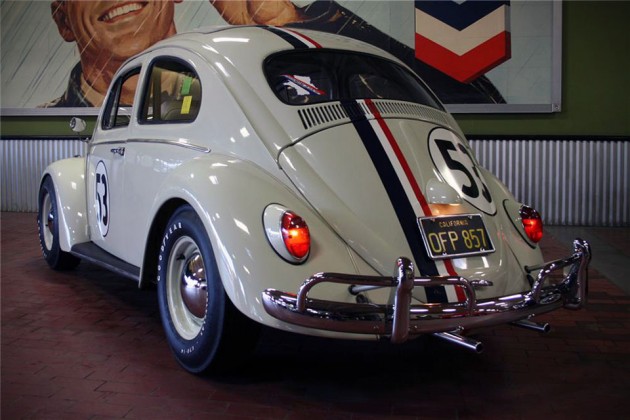 It then changed hands several times before finally landed with Herbie enthusiast and collector Doug Kaufmann. Doug had the interior restored to what it was as used in Herbie Goes to Monte Carlo by VW restorer and Herbie expert, Dan Miller. As far as workability, the car is said to have a full mechanical service and is powered by a 1,835cc four-cylinder motor with dual Kadron Solex carbs, mated to a 4-speed manual gearbox. The car comes with a series documentations, including a copy of the title from 1972 with "Walt Disney Productions" listed as the owner, photos before the restoration and known owner history. So if you all up for it, then head on down to Barrett-Jackson website to learn more about this classic beauty.
If you need something to psych you up for the whole Herbie episode, scroll down for the Herbie Goes to Monte Carlo trailer featuring the iconic oil squirting on the police officer's boot scene.