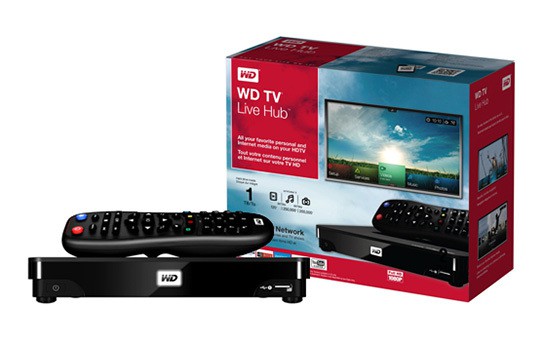 (photo source: wdc.com)
finally, a new media player has been rolled out by Western Digital. the WD TV Live Hub (WD added a 'Hub' to this new iteration of their popular Full HD 1080p media player) now spots a 1TB networked hard drive. it's definitely a much welcomed move. connectivity department remains largely unchanged with the usual Gigabit Ethernet, USB 2.0, HDMI 1.4, Composite A/V, Component video and Optical audio.
[ad#Google Adsense-text-468×60]
the WD TV Live Hub supports most file formats, however RVMB is still not supported. you can now stream from the WD TV Live Hub media center to a WD TV Live media player or any DLNA/UPnP compatible TV, Blu-ray Disc player, or game console. of course, connection to TV can still be achieved via HDMI- which most modern LCD should have, unless you are still holding to your 'vintage' CRT. over the net media experience has expanded beyond just YouTube, moving to include Netflix (US-only), Pandora Internet Radio (US-only), Flickr, Blockbuster-On-Demand (US-only), FaceBook and also watching video podcast from various TV channels.
other features include video camera-ready, automatic sync with watched folder on your PC or Mac, multiple streaming, WIFI-ready and programmable remote. there's also another welcome addition, which is the compatibility with both wired and wireless USB keyboard. at least WD is listening. a keyboard will certainly relieve the pain of trying to use the onscreen keyboard to search for videos on YouTube. the WD TV Live Hub is pricer @ US$199.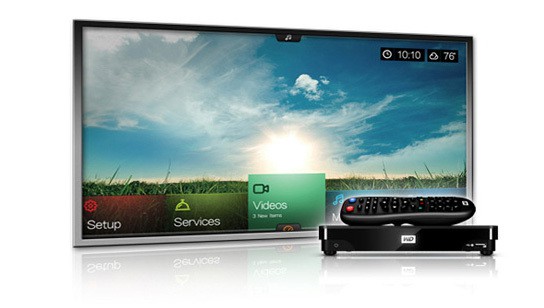 visit Western Digital website.