With the technology moving so fast, there is never a good time to buy gadgets and so, you might as well grab it if you really need it (unless it is being widely reported that new stuff is coming). Speaking of fast moving, I don't recall Apple being so eager in updating their laptops, but as it turns out, they are pretty quick in bumping the specs of the still fairly new 12-inch MacBook. Announced yesterday, the updated 12-incher boasts the same all-metal unibody construction, but now it is offered in four finishes: gold, silver, space gray, and not surprisingly, rose gold.
Under the hood, it gets the sixth-generation dual core Intel Core M processors with up to 1.3GHz, or 3.1GHz when on Turbo Boost. It also has a faster 1866 MHz memory, new Intel HD Graphics 515, faster PCIe-based flash storage and longer battery life that is said to offer up to 10 hours of Internet time and up to movie playback on iTunes. The rest of the specs are pretty standard, really, including (of course) the 12-inch Retina display, full-size keyboard, Force Touch trackpad, USB-C port, and built-in 802.11ac and Bluetooth 4.0 connectivity.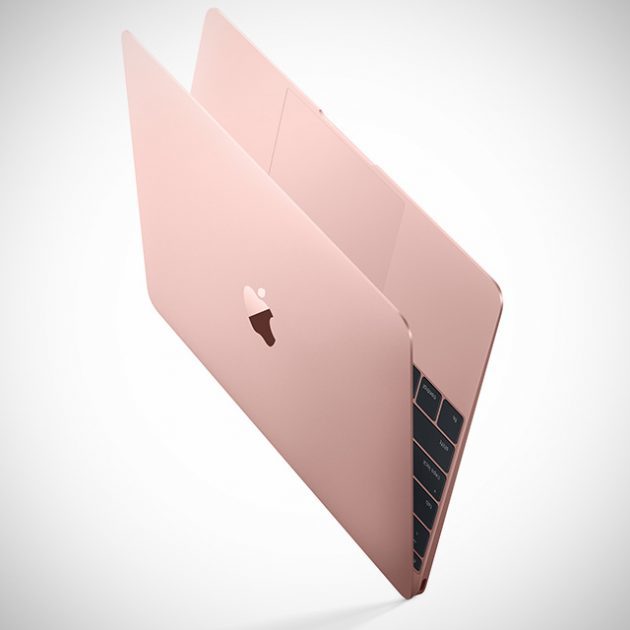 All those features are packed in the beautiful chassis with no change in dimension and every new Mac, including this, comes preinstalled with the latest Mac OS X, El Capitan, as well as iMovie, GarageBand, and iWork apps. The 2016 Apple 12-inch MacBook is available as we speak, starting at US$1,299. It is, of course, available in configure-to-order too.