How do you like to hit a track with a fast track car and be able to get home with the same car? Sounds good? Well, then you might want to take look at the 2016 Dodge Viper American Club Racer (ACR). Said to be the fastest street-legal Viper track car ever, the 2016 Viper ACR is powered by a hand-built, all-aluminum 8.4L V10 petrol unit pushing out 645 horsepower and 600 lb-ft (812.6 Nm) of torque. And mind you, that number is coming from an engine without force induction of any form. Heralding the return of the ultimate American hand-built, street-legal race car, you can be sure the Viper ACR is armed to the teeth – starting with an Extreme Aero package that achieved almost a ton of downforce at the car's top speed of 177 mph (285 kph).
The said aero package includes a massive adjustable dual-element rear wing, rear carbon fiber diffuser, unique SRT hood with removable louvers, detachable extension for the front splitter and four dive planes. Power is put to the super fat rear wheels, wrapped in 355/30 R19 rubbers (295/25 R19 for the front), via a Tremec six-speed stick shifter. The tires are Kumho Ecsta V720 high-performance variety developed specially for this car. They sports unique tread pattern and made of special compounds that promise to keep the car glued to the tarmac. Stopping power is undertaken by Brembo Carbon Ceramic Matrix brakes (390mm front, 360mm rear) paired to Brembo six-pod and four-pod calipers, front and rear, respectively. It even has detachable front brake ducts to aid in cooling of the brakes for track duties.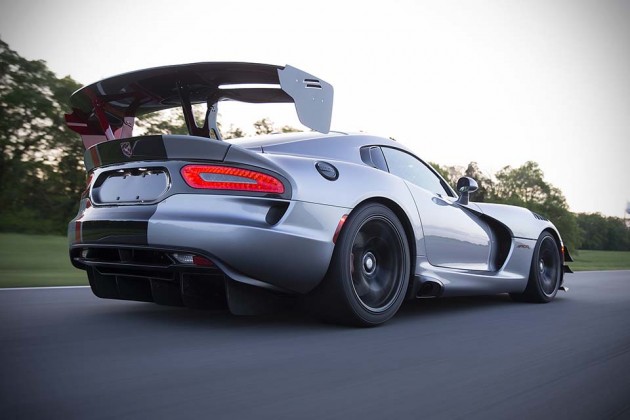 Braking and handling also gets a little helping hand from ABS and ESC specially tuned for ACR and a set of adjustable race-tuned suspension from Bilstein. Other worthy mentions include side-mounted exhaust pipes with unique exhaust tips, ACR-exclusive interior in Alcantara suede, unique dash plaque in carbon fiber, a choice of silver and header red accent stitching for upholstery, lightweight carpet, minimal three-speaker audio, and manual high-grip seats (no fancy electronics). All these careful 'weight-watching' helped to maintain the car's 50/50 weight distribution. Dodge will offer '1 of 1' customization option to create your personalized Viper ACR. No word on the pricing and availability, but Dodge says that production of the 2016 Dodge Viper American Club Racer will commence in Detroit in Q3 2015.
UPDATE May 09 2015 PDT: Updated with video. You're welcome.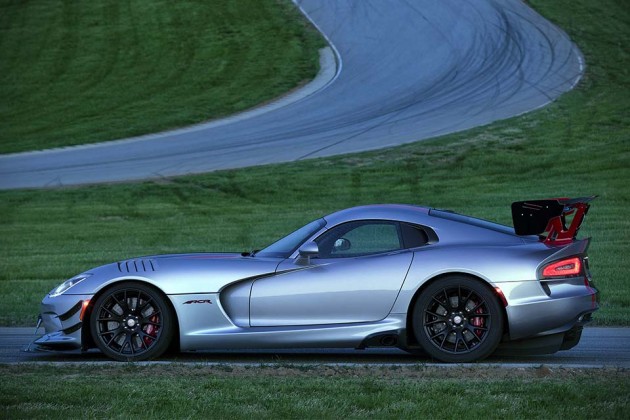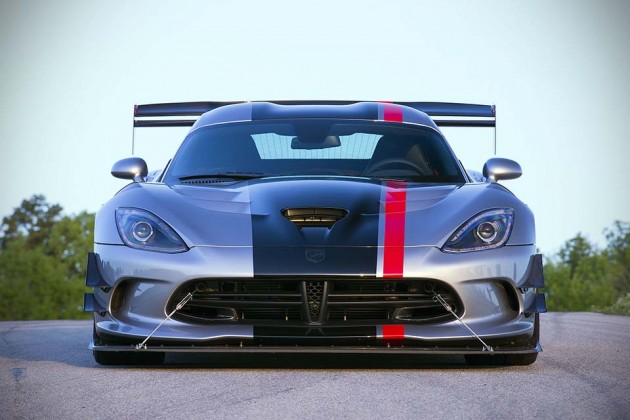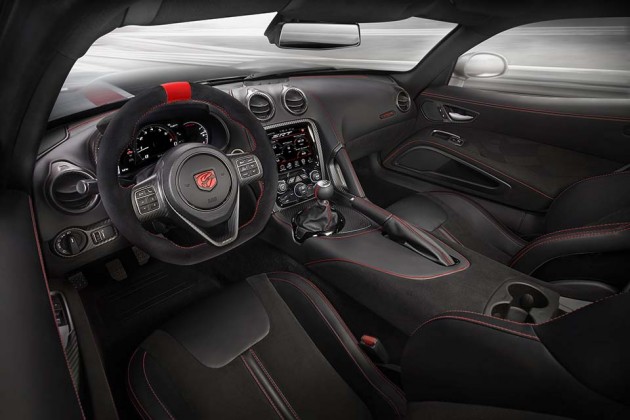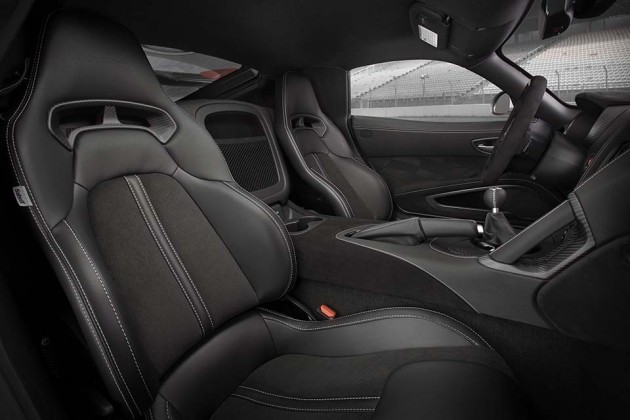 Photos by Richard Prince