Given that this press release was sent out on the March 31, 2016, it is not surprising to know that the MINI scissor doors option is an April Fools' Day joke. Come on, folks, isn't it a little too obvious? Scissor doors on a MINI? Really? On the second thought, maybe some may have been duped cos' the press text was serious, with the German-owned British marque saying things like "making it easier for customers to squeeze their MINI into even the tightest of parking spaces," and further adding that the doors will only available for MINI 3-door, MINI Paceman and the new MINI Convertible initially and it will come to MINI 5-door, 6-door MINI Clubman and Countryman.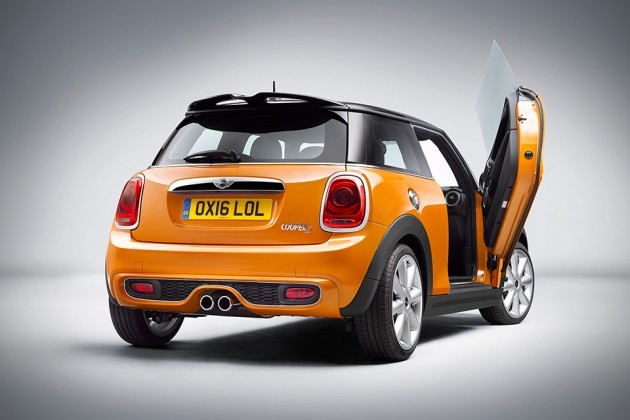 It even had a sticker for it: 1,959 euros (around US$2228). Several paragraphs were devoted to describing the goodness of the scissor doors, peppered with technical-heavy details and the rationale behind it, along with the benefits. Remote control is even in the picture too. Saying how the doors can be remote opened and closed. It even went to length highlight future developments like using an app to open and close the doors. The press release finally ends with statement that totally gave away that this is all but a April Fools' Day joke, which reads:
"In order to achieve maximum safety, the wing doors not only feature highly rigid side impact protection elements… but also a pyrotechnical emergency opening system known as 'Pyrotechnic Emergency Exit', or PEE for short."

"Powerful propellants ensure that the doors are reliably blasted off within milliseconds in the event of an emergency, giving rescue workers fast access to passengers."
It doesn't need to take an educated guess to know that this was a classy prank for the one day in April. Naturally, we did not fall for it. In fact, we find it pretty hilarious. So, were you fooled? Or Did you had a good laugh? Come on, don't be shy. We promise we won't laugh.