Five teens face charges of grand theft auto, burglary, and grand theft after surveillance footage caught them stealing seven vehicles from a Pompano Beach, Florida car dealership last month. According to a local news source, the thieves broke into the dealership's office, stole some keys, used them to start a Buick SUV, and drove the SUV through a fence in order to steal additional vehicles. Thanks to the dealership's security equipment and procedures, the vehicles were all recovered within 24 hours, though they sustained $30,000 worth of damage in the process.
This case illustrates both the challenges facing security for large properties as well as the value of surveillance equipment. Large facilities such as auto dealerships, constructions sites, and retail shopping centers present security challenges due to the size of the perimeters that need to be secured. Here are three ways technological innovations are helping harden the perimeters of large commercial properties.
Drones


One of today's most in-demand security technologies is drones. The global market for unmanned aerial vehicles is exploding at a compound annual growth rate of 18.32 percent, on track to increase from $17.82 billion 2017 to $48.88 billion by 2023, ReportsnReports.com projects. Security is one of the popular applications for drones, with three in five security professionals either already using drones or envisioning doing so in the near future, an IFSEC Global survey found.
Drones free security cameras from the limitations of ground-based installations, providing a bird's-eye perspective on security perimeters. For maximum coverage, drone surveillance can be paired with ground-level surveillance equipment to provide a dual perspective on activity within security perimeters. For instance, when ground-level motion sensors detect that a security perimeter has been breached, a launch signal can be sent to drones to begin providing aerial footage.
Mobile Surveillance Cameras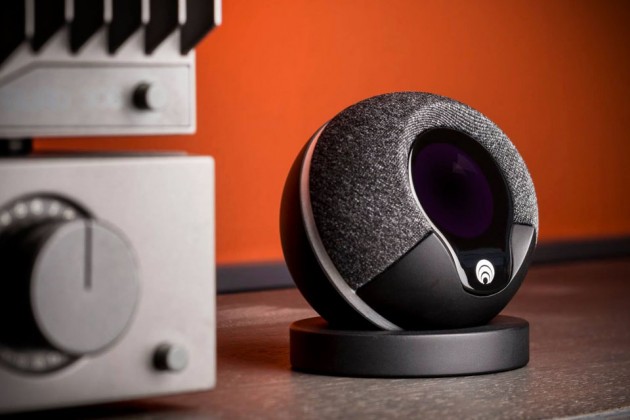 Like drones, mobile surveillance cameras allow security teams to transcend the limits of fixed-position cameras and increase the range of surveillance perimeters. The mobile video surveillance market is growing at a compound annual growth rate of 8.77 percent, set to expand from $1.28 billion in 2016 to $2.32 billion by 2023, Markets and Markets estimates. Mobile camera units enable security teams to set up video cameras anywhere, without the need for fixed wiring or a permanent installation. This makes mobile units ideal for covering properties with large perimeters such as construction sites.
Some mobile surveillance cameras have specialized capabilities that make them highly-suitable for deployment at facilities with widespread perimeters. For instance, some mobile cameras are solar-powered, making them easy to set up at remote locations where power supplies may be scarce. Other cameras have time-lapse capability, allowing many hours of footage to be reviewed rapidly.
Virtual Guard Services


For optimal efficiency, drones and mobile surveillance cameras are increasingly being paired with remote security guard services that allow security perimeters to be monitored by professionals who are not physically present. From a remote location, virtual guard personnel can monitor footage being streamed from mobile and drone cameras, assess threats, and summon authorities when deemed necessary.
Virtual guard services enable companies with large security perimeters to enjoy the benefits of human surveillance without the costs that would come from employing on-site personnel. Remote guards can act as virtual doormen to make sure only authorized personnel are allowed to access a site. Virtual guards can also be assigned to perform virtual patrols on a preset schedule at any time of day or night, checking key and high-risk areas to ensure that perimeter integrity is being maintained. Another use of virtual guards is providing virtual escorts for workers in company parking lots, making sure that employees go home safe.
Drones, mobile surveillance cameras, and virtual guard services are three technologies that are helping companies with large property perimeters keep their facilities secure. Employing these types of technologies is helping companies cover more area without spending more on security, reducing losses from theft and increasing profit margins.