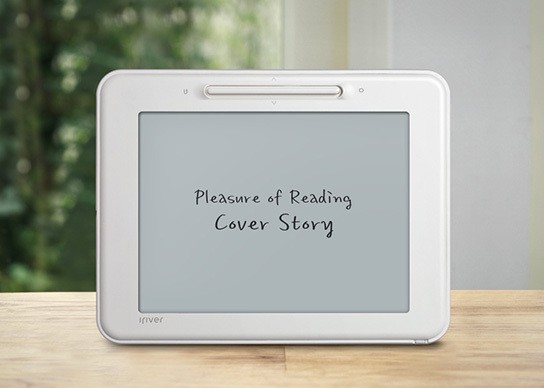 iRiver Wi-Fi Cover Story | £149.00 | www.iriver.com
2010 has been a amazing year for gadgets. among the gadgets that are steadily gaining popularity are tablets and ebook readers. sure, both tablets and ebook readers was introduced well before 2010 but this year, we saw more advancements and also more manufacturers getting into the tablets and ebook readers market. iRiver has announced earlier this month its second generation ebook, dubbed WiFi Cover Story – a successor to the original 'Story'.
the Cover Story features a 6-inch e-ink display with a 600 x 800 pixel touch screen. unlike the 'Story' it does not have a physical keyboard. the only obvious physical button next to the display is a long button that houses its Home Button on one end, a Previous Button on the other and a Page Button in the middle. in the aesthetic department, the cover of the Cover Story is changeable to other colors – a reminiscent of the old Nokia 8210 when customizing to the color of your liking was a rage.
another highlight is the built-in Oxford English Dictionary. users can look up any words when reading an ebook by holding the word down and the definitions will pop-out at the bottom of the display. touching the 'X' button at the top right hand corner of the pop-out closes the dictionary. with the WiFi model, user can check or send email via the Cover Story, as long as there is WiFi coverage. however, at this moment only POP3 account and GMAIL are supported.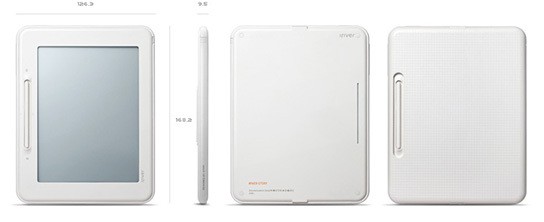 the Cover Story also let users scribble notes, doodle on their ebook and listens to music while reading their ebook. as for battery performance, the built-in 1800mAh Lithium Polymer boost a battery life of up to 11,000 pages, 30 hours of music and 5 hours of recorded voice on a single 5 hours charge. the Cover Story has built-in auto-rotation thus allowing either portrait or landscape mode reading.
other specifications include 2GB of storage, SD/SDHC slot supporting up to 32GB and the WiFi model features the WiFi 802.11b/g standard. connection to PC is via the built-in USB 2.0. the Cover Story supports a variety of ebook formats: PDF, EPUB, TXT, FB2, DJVU. aside from ebook publication formats, it support a host of office and comic formats including PPT, PPTx, XLS, XLSx, Doc, DOCx, HWP, JPG, BMP, PNG and GIF.
no doubt this ebook has a wide variety of formats covered but are you prepared to view your comic and office document without colors? until color e-ink comes into the market, i guess an e-ink based ebook will always be for books (& probably e-newpaper) and nothing else. in fact, using email on this device reminds me of my Palm Pilot days, only that the resolution is much better on this device.
at £149.00 (approximately US$232.00), it is way more expensive even compared to the higher range Kindle 3G + WiFi model. frankly, i am not sure if the specs and Open Content justify the price premium.