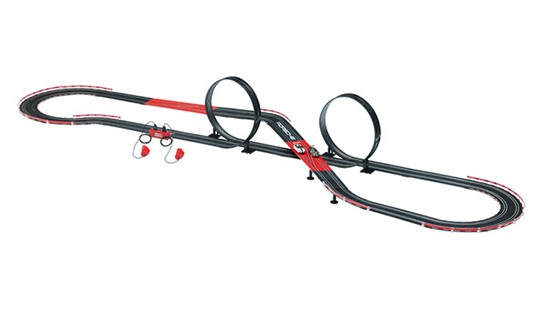 Porsche Design 911 GT3 Cup racetrack set | £97.02 | shop4.porsche.com/uk
(image credit: Porsche Design)
i am sure this one will appeal to both kids and adults alike. though this is new from Porsche Design, it still gives me a sense of nostalgic. back when video game racing was virtually non-existence, this type of toy racetrack is the next best thing you can get to quench your need for speed. if one-make race is your kind of thing, the Porsche Design 911 GT3 Cup racetrack set could be the dream set you are looking for.
the set boost two exclusive 1:43 scale Porsche 911 GT3 Cup race cars and the track itself features two loops, and two crossover points. doing loops are something that you can't do with real car. it's like a roller coaster and car racing rolled into one. needless to say, the track can be customized to your liking and players can expect the thrill from overtaking and lane changing. it is said that up to three cars can be raced at the same time which is something i don't quite comprehend. two lanes, three cars?
constructed of mainly plastic, the track measures approximately 8.3 meters. though X'mas is over, it's never too late to get yourself something. besides, you don't need X'mas as an excuse to buy.