TRAXXAS Ken Block Gymkhana Fiesta VXL | approx. US$300.00 | www.traxxas.com
(image credit: TRAXXAS)
it make sense for a rally car driver to team up with a (long time) radio controlled car maker, especially when the driver in question is no stranger to marketing. seriously, this could be a hit. we are talking about Ken Block's collaboration with TRAXXAS to create a 1/16th scale Block's #43 Ford Fiesta.
driving this miniaturized monster is the Velineon 380 brushless motor, transferring its power to all its four Gymkhana-Compound slicks. out of the box, this Officially Licensed Ford Fiesta body covered with Ken Block Monster Energy graphics is capable of 30 mph (48 km/h) but throw in an optional pinion gear, a speed connector and a dual batteries set-up, it could reach an incredible 50 mph (80 km/h). wow.
and it doesn't stop there. this RC speed maniac comes with Officially Licensed Volk Racing Wheels in its green glory and comes ready-to-race with included TRAXXAS Power Cell NiMH battery and charger. i want one!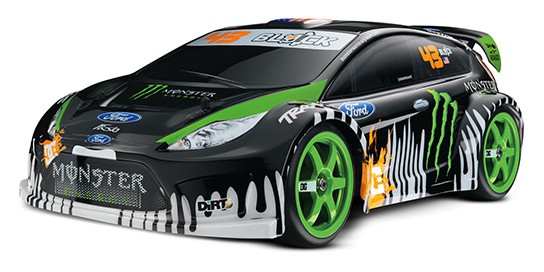 (image credit: TRAXXAS)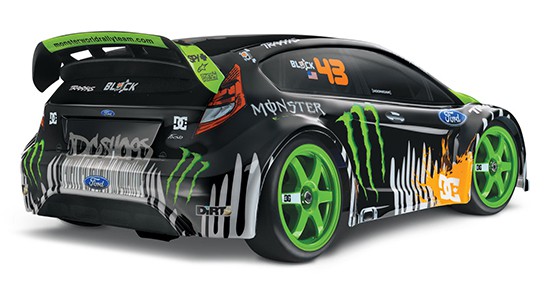 (image credit: TRAXXAS)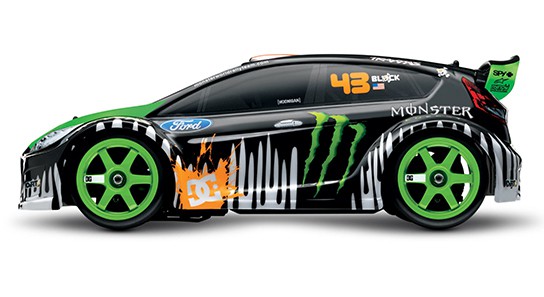 (image credit: TRAXXAS)

(image credit: TRAXXAS)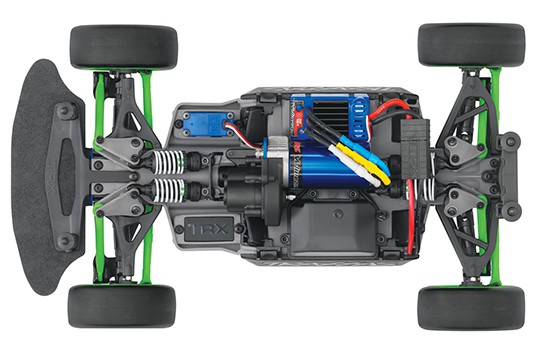 (image credit: TRAXXAS)
via Jalopnik