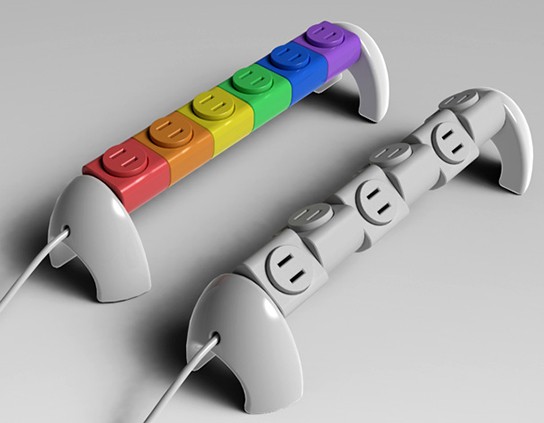 being a gadget-geek, sockets are part of my life. i use the Belkin Concealed Surged-protectors to get the job done but there are two issues that always bugged me. firstly, the shape of plugs which sometime hinders other plugs from using the next socket. secondly, sometime i have more sockets than i actually requires which takes up unnecessary space. then again, what if i need more sockets but it ran out? it's a chore and cost extra money to get another multi-outlet with more sockets in it.
looks like designers Cheng-Hsiu Du & Chyun-Chau Lin has a solution to solve the aforementioned issues that i have: a Rotating 360DEG Multi-outlet Socket. it is modular, meaning that additional socket modules can be added if more are needed, or removed if not required. keeping things neat and tidy. aside from being modular, the individual sockets are rotatable to different angle, allowing odd-sized or bulky plugs to fit in without being hindered by its neighboring plugs.
the sockets are between two stand bases which also 'streamline' all the cable going out from the multi-outlet sockets, thus managing your cables. this is best practical concept so far and it is one concept that i hope to see productions. maybe a concealed variant could be even more ideal. i hate to see those black plugs sticking out.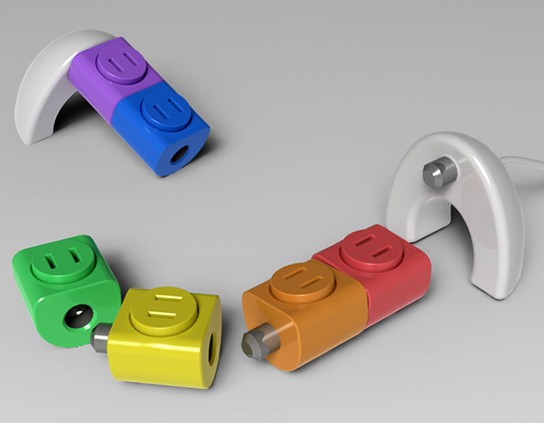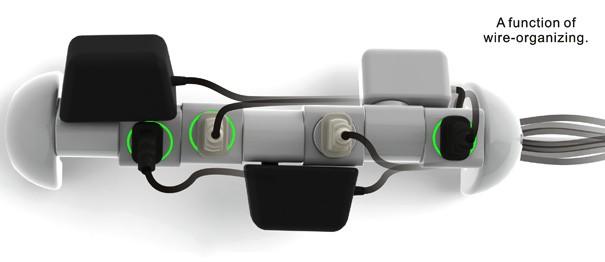 via Yanko Design