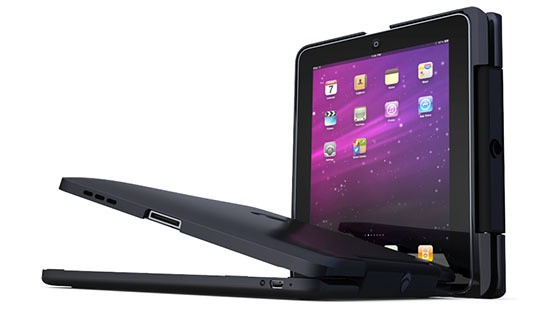 (image credit: CLAMCASE) CLAMCASE Keyboard Case | US$119.00 | clamcase.com
the CLAMCASE is by far the most impressive keyboard case for iPad to date. spotting a chiclet keyboard with 14 function keys, the CLAMCASE does make your iPad looks like a netbook. the unique torque hinge allows the keyboard to be flipped to the rear and props up the iPad for watching videos or turn it round to the front and it snaps close just like a netbook.
if you miss holding up your iPad, no problem, just fold the keyboard all the way back and use the iPad as a tablet. albeit, being a little bit more bulkier (it will add 771 grams to your iPad). the CLAMCASE boost a 90 hours continuous use and a 100 days standby time. charging of the CLAMCASE is via the mini-USB port with the supplied cable.
needless to say, the keyboard connects to the iPad via Bluetooth connection and the internal battery means the keyboard case will not tax on your iPad juice. alas, now you can get the best of both world: a slate and a netbook in one device. not to mention the wonderful world of apps. awesome!
the CLAMCASE retails at $119.00 but shipping only starts in January 2011.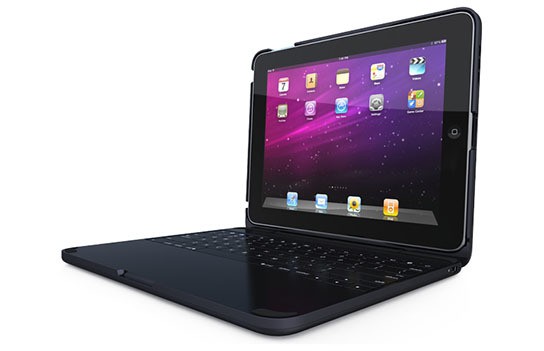 (image credit: CLAMCASE)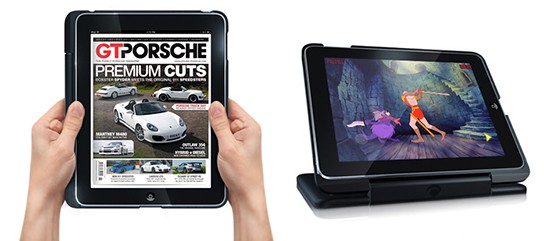 (image credit: CLAMCASE)