At this year's CES, Lenovo sure have a lot to show and among them is this piece of accessory called VIBE Xtension Selfie Flash, an external flash designed specifically for the freshly announced VIBE Pro 2 to enhance your, what else? Selfie taking experience in any lighting conditions. This tiny circular device plugs right into the audio jack of the VIBE Pro 2 and promised 100 percent shutter sync times, working seamlessly with your shots. It packs eight diffused LEDs to provide a natural color tones even in low light conditions, while a built-in battery offers up to 100 selfies per charge. As for the handset, the VIBE X2 Pro, it is a limited edition smartphone that boasts a lightweight, full metal body and shares the same layered designed offered by the X2.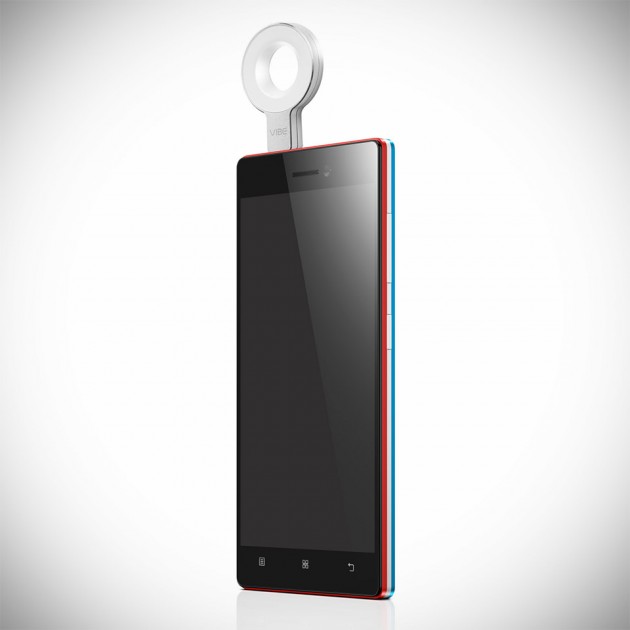 Fronting the device is a rather oddly size 5.3" Full HD display, while clockwork is provided by a 64-bit Qualcomm Snapdragon octa-core processor. On the imaging aspect, the Pro gets two 13MP autofocus cameras, complete with LED flash and supports gesture controls and beautification features. A few other details include Lenovo's VIBE 2.0-skinned UI, personalised lock screen, instant-on camera, and a long-lasting battery life.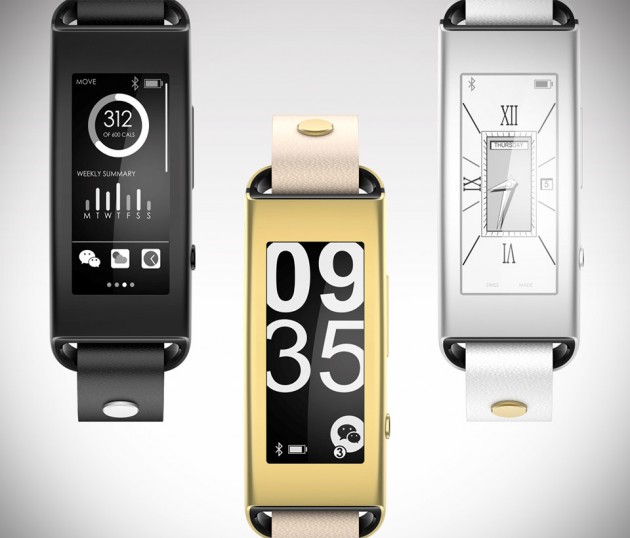 Also introduced under the VIBE lineup is a wearable tech known as Lenovo VIBE Band VB10, which is basically a smart notification wristband that uses an e-ink display that offers a screen real estate of up to 150 characters for whatever information that's being pushed to it and boasting a battery life of up to seven days with both the display and Bluetooth turned on. You can expect the usual smartwatch-like functionalities, including getting notifications such as calls, texts, social medias and more, pushed from your phone, as well as activity and fitness tracking.
The main difference between Lenovo's and most of the wearable notification devices today is, it uses e-ink as opposed LED or LCD display, which means it has no glare and totally readable even under sunlight. The Lenovo VIBE Band VB10 is compatible with both Android and iOS devices and is set to hit the stores in April, priced at $89 a pop. No word on when the Xtension Selfie Flash will be available, but the VIBE X2 Pro will also be out in April with pricing to announce at a later date.