Over the years we have accustomed to smartphone sporting Qualcomm or MediaTek chip. Sure, there are a few Intel-powered examples, but they don't quite make the number to be considered a 'norm' among smartphone makers. However, the new 64-bit Intel Atom is Intel's bet in changing the mood of the market and the first phone to be equipped with it is Lenovo's P90. Running on Intel's 64-bit Atom 1.8GHz quad-core processor, the P90 will benefit from faster download – thanks to the LTE Advanced modem which offers up to 150 Mbps download speed. Well, theoretically, that is. We wouldn't say the design is jaw-dropping. In fact, we thought most handsets look pretty much the same these days. After all, humans' hands are pretty similar, don't they? Try some out of the ordinary design like the Blackberry Passport, things may just turn awry.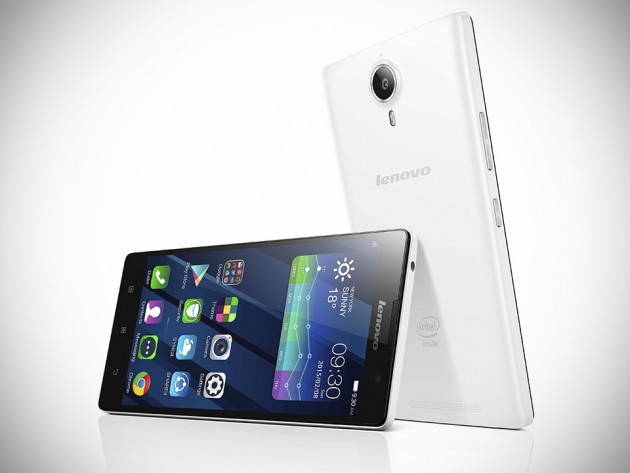 Other tidbits include a 5.5-inch Full HD multi-touch display packing 400 pip, 2GB of RAM, 32GB onboard storage, 13MP rear-facing camera with "state-of-the-art" stacking sensor and OIS, a 5MP front-facing camera that supports gesture controls and beautification features, and a huge 4,000 mAh battery that's good for two days use. If you think iPhone 6 Plus' 3,000 mAh battery rocks, then imagine what a 4,000 mAh can do. Just hope the software side don't suck all the juice up. Having a large capacity battery is one; efficient software to manage it is another. Thought we should mention that. At launch, the device will run on Android 4.4 KitKat, though no mention of when it will receive an upgrade to 5.0 Lollipop, if it is even part of the plan.
The P90 is destined to be a mobile workhorse i.e. it has the sight set on business users, and hence, you won't find too many color variation here. It will be offered in three colors: Pearl White, Onyx Black and Lava Red. According to The Verge, the P90 will be available this Spring from Lenovo's website for $499, presumably unlock and contract-free.