Remember the range of A.T. Field by Workson Evangelion-inspired work tools? Well, there is one more to add to the list. Joining the collection is a Dremel-like handheld power tool designed for scale modeling sanding from Kakuri Sangyo Co., Ltd. (as with the previous tools which we failed to mention).
And you know what? It is looks pretty dang awesome. Thanks to the larger surface area, the Evangelion theme is more pronounced. It has got the recognizable green/purple EVA Unit-01 colorway along with A.T. Field by Workson and Evangelion branding.
Designed for sanding and finishing work of soft plastic materials, deburring and removing residual from plastic models, this AC-powered tool offers fine vibration at a frequency of about 6,800 times per minute and features 8 interchangeable tips to suit a variety of sanding needs. It comes with 3 types of sandpaper with different grit.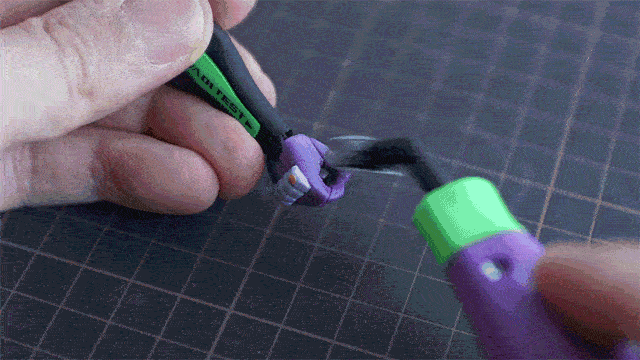 The A.T. Field by Workson Evangelion Power Tool, so-dubbed as "A.T. Field Pen Thunder First Model", will be released on April 24, 2020 in Japan for 9,000 Yen plus tax (about U$83+).
It will be available at select Evangelion stores in Japan, as well as on Evangelion online store. In case anyone's wondering… the power tool is manufactured by Japanese power tool maker Kiso Power Tool Co., Ltd..
Images: Kakuri Sangyo Co., Ltd..