according a study, desk bound jobs kills. yes. you heard that right. kill as in 'cause the death of' or 'end of life as you know it' and perhaps the most shocking revelation was, it doesn't really matters if you managed to spend however long time to exercise regularly cos' sitting down is still sitting down, which means you are still considered as sedentary in the eyes of the experts. it is a harsh realization that your three-hundred dollars furniture which your bum rests on could be a throne of death. horrifying indeed. so could working standing up or perhaps even exercising while working helps? no clue, perhaps it might and that's what AIBI EZ Tone Desk Treadmill and many like it aims to do – which is to let you work on your laptop while treadmilling to a healthier life.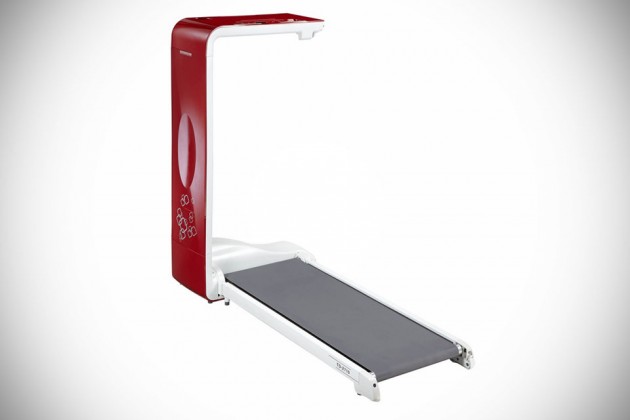 as noted, there are a bunch of treadmill desks out there, but the EZ Tone here is more than a desk treadmill wannabe – it is a contemporary, sleek-looking treadmill that is also a functional furniture. EZ Tone is kind of like the Transformers of treadmill. when not being used as an exercising rig, it can serves as a pedestal, a coffee table or even a bench in your home or office's lounge, and when time comes for exercise, it can be transformed into a treadmill in a snap. or you could use it to view videos or work on your laptop or tablet while your are working out since a beautiful table top, albeit pretty narrow, is there for you to use. we love how it could be converted into a bench which makes it ideal for space-starved dwellings such as city apartments or simply for style-conscious home owners would prefer not to have exercise equipment marring their pads' immaculate decor.
however, this piece of avant garde furniture-exercise equipment hybrid does not come cheap. it carries a retail sticker of a cool 1,488 SGD or about US$1,200, based on the current going rate. keeping going for a few more lifestyle images and a product commercial.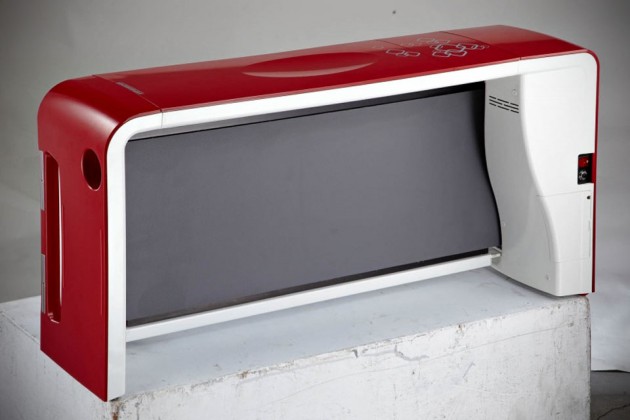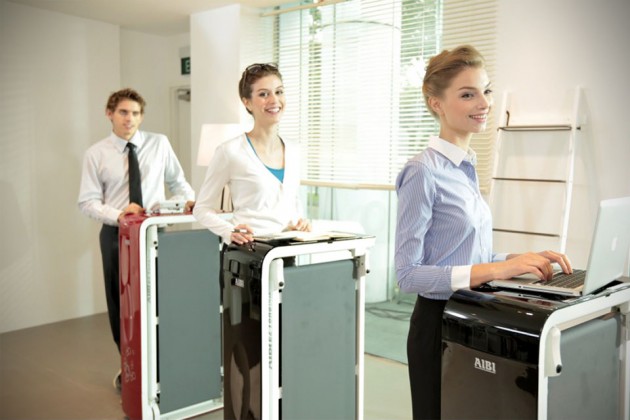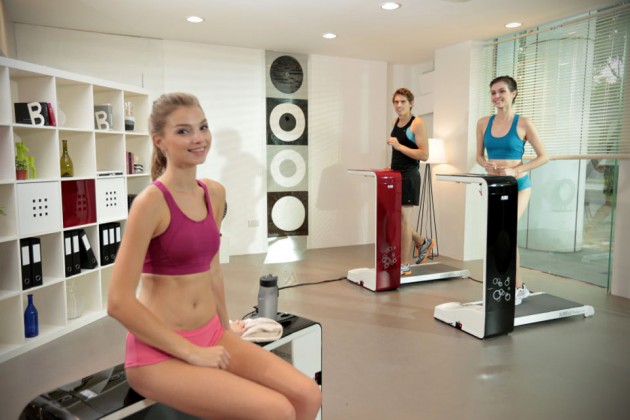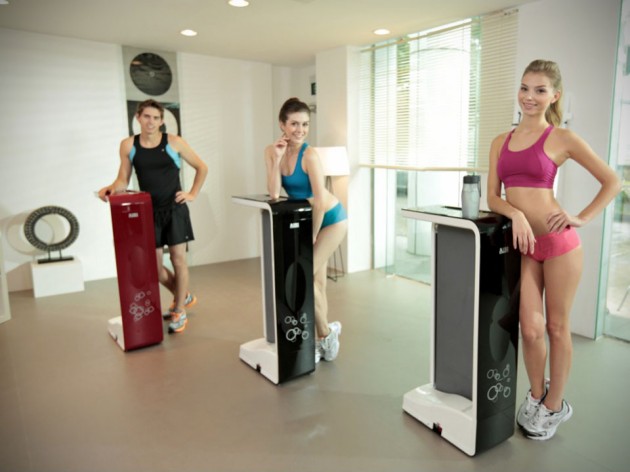 images: AIBI