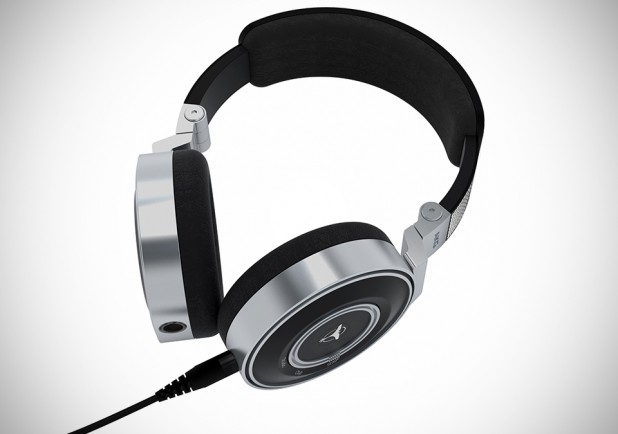 AKG by TIËSTO Headphones | from £99.00 | www.akg.com
there's nothing like knowing that a pair of headphones that you are listening to is the result of a sweet marriage between a expert audiophile-grade equipment maker and the tuning and styling of a world renown DJ/producer. in this instance, we are referring to the new AKG by TIËSTO Headphones that comprises of three models: K67 TIËSTO, K167 TIËSTO, and K267 TIËSTO. kicking off the line up is the entry level model, K67 TIËSTO, an on-ear, closed-backed cans for high noise attenuation with features such as 40mm transducers, a professional 3D-Axis folding mechanism for ease of storage, and leatherette earpads. sitting in the middle of the range is the K167 TIËSTO which sports an around-ear, closed-back design for maximum noise isolation and carry with it features such as a XRP glass-fiber reinforced polymer construction, a professional 3D-Axis folding mechanism for ease of storage, and 40mm drivers for high sound pressure levels.
last but not least, is the top-of-the-line around-ear K267 TIËSTO headphones with features that include oversized 50mm low resonance drivers for higher overall SPL while still maintaining a matched low frequency bass response, a detachable cable with DualPlug system that allow you to choose between plugging the cable on the left or right based on your personal preference, an adjustable bass boost, and of course, a 3D-Axis folding mechanism that folds flat for easy storage during transits – all wrapped in a beautiful, anodized aluminum construction. each model comes with gold-plated 3.5mm jack and a gold-plated 6.3mm screw-on adapter as standard. the K67 TIËSTO and K167 TIËSTO Headphones will go on sale this month for £99 and £199 (about US$160 and US$320), respectively, and the ranging topping K267 TIËSTO is expected to hit the shelves this November with a £329 price tag (or around US$530). hit the jump for a gallery of the trio.