Unless we have eyes like some spiders do, blind spots in driving will always be a nagging issue. Some cars already have built-in safety feature like blind spot alert. But with the all-new Kia Sorento SUV, the South Korean automaker takes it a step further with a thing called Blind-Spot View Monitor (BVM).
Discreetly embedded into each side mirror is a wide-angle, high-resolution camera that feeds video to a fully digital 12.3-inch HD instrument cluster known as "Supervision". It is not always on, though. That will be super distracting to the driver.
Instead, it will only be available only when the driver signals his/her intention. Whichever side the driver signals, the video feed of the side will briefly take over either the speedometer or tachometer dial display (or in the case of the Sorento Hybrid, the hybrid system gauge) while still making available the current speed available.
All-new Kia Sorento Blind-Spot View Monitor effectively eliminate the problem of blind spots without the driver having to turn his or her head.
In case you are wondering, this is no concept. Kia's BVM technology is being offered to European Sorento buyers as part of a package which includes a Surround View Monitor and Parking Collision-Avoidance Assist (PCA), as well as a Bose Performance Series audio system.
However, UK specification, on-sale date and pricing are yet to be announced.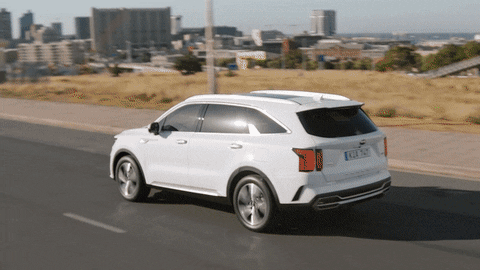 Images: Kia Motors UK.