rekindle your love for Kindle with four ebook readers from Amazon: (L-R) Kindle, Kindle Touch (WiFi/3G), Kindle Fire
Amazon has just unleashed a slew of ebook reader into the wild, in what seems like an onslaught on this segment. this should be a good news for consumers, particularly for those who are still in the market for an ebook reader or looking to replace their aging original Kindle (or any other ebook reader). a total of three models were announced which include a basic Kindle, Kindle Touch, as well as the ebook reader-tablet cross Kindle Fire. these models should have the market covered, if not cornered, covering just about any budget range and usage requirement. needless to say, the one that capture my attention most is Fire. i hate to using the word 'sexy' on gadgets but at a first glance, the Fire gives me an urge to use the word.
[ad#Google Adsense-text-468×60]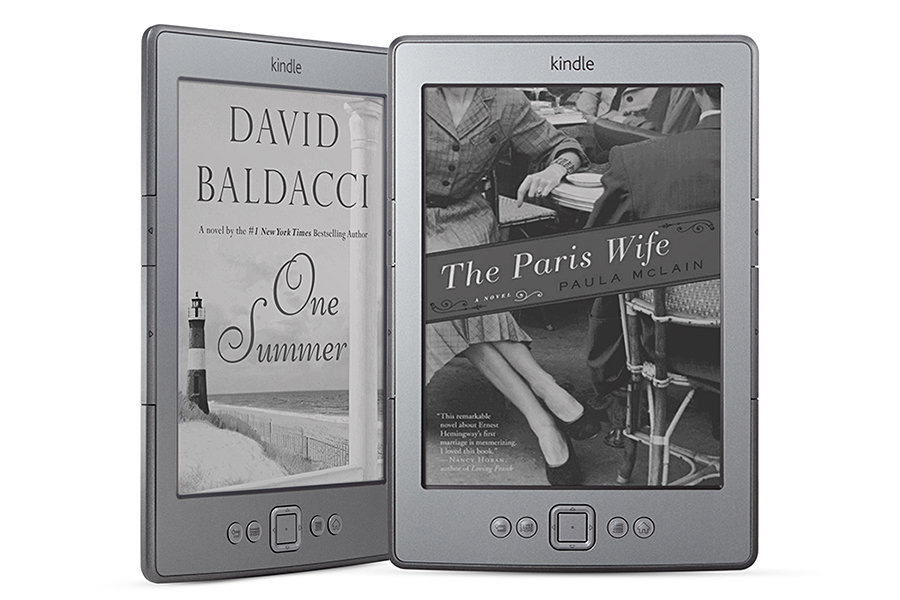 Kindle | US$79.00 | www.amazon.com
first up is the new Kindle, an affordable e-ink based ebook reader that's touted to be 30% lighter and 18% smaller than its predecessor, and yet still bearing the same 6-inch screen size. this entry level Kindle boast the "most advanced E-Ink display" that "reads like a paper." exist only as a WiFi model, the Kindle sports a 2GB internal storage, of which 1.25GB is available for user content that's good for up to 1,400 books. the Kindle measures 6.5″ x 4.5″ x 0.34″ (166 mm x 114 mm x 8.7 mm) and weighs in at just 5.98 ounces (170 grams). a size that's no bigger than a paperback and should fit right in to any pockets. the Kindle is available now with a modest price tag of $79.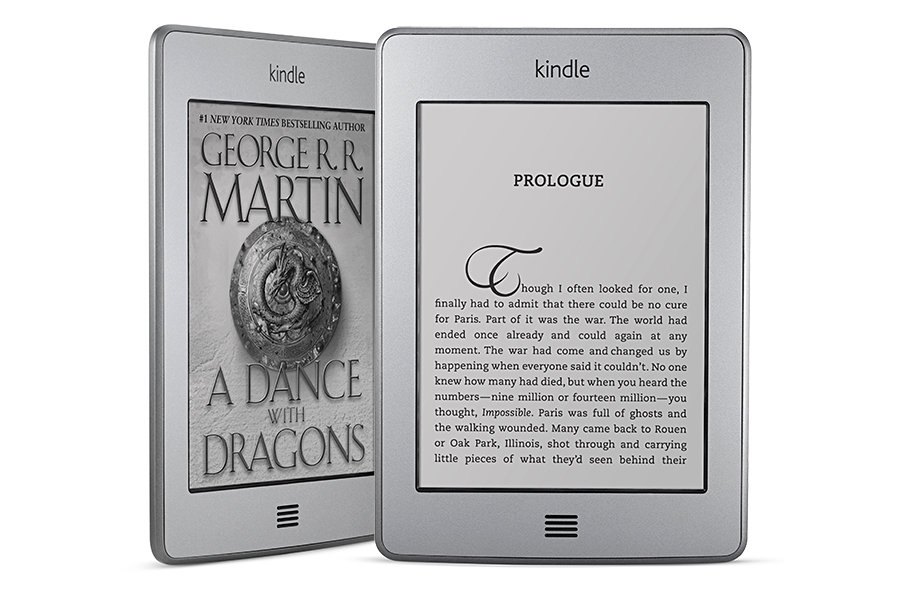 Kindle Touch (US$99.00) / Kindle Touch 3G (US$149.00) | www.amazon.com
for those who love to get all touchy, there is the Kindle Touch. this ebook reader will satisfy your fetish for touches cos' it has virtually no hard buttons to talk about. its 6-inch e-ink multitouch display with 600×800 resolution at 167 dpi, and 16-level of grayscale promise to deliver a reading experience akin to traditional paper. the Kindle Touch features a 4GB onboard storage, of which 3GB is available for user content that's good for up to 3,000 books. some of the highlights include text-to-speech, audio books and MP3 support, touch to turn pages instead of swiping, dictionary, virtual keyboard, built-in speakers, 3.5mm audio jack and finally, there is a new feature called X-Ray. now, folks, don't get too excited about this feature cos' it doesn't allow you to see through anything or anyone. X-Ray, in Amazon's words, "lets customers explore the 'bones of the book'. with a single tap, readers will be able to read more about the phrases, the ideas, or people from Wikipedia and Shelfari, Amazon's community-powered encyclopedia for book lovers. the Kindle Touch is available in either the WiFi only or the WiFi/3G model and retails for $99 and $149, respectively.

Kindle Fire | US$199.00 | www.amazon.com
last but not least, for ebook readers who can't live without colors, there is the Kindle Fire. the first tablet ebook reader from Amazon and i must say, it is looking pretty chic. the Fire features a 7-inch multitouch IPS display with 1024 x 600 resolution and 8GB of onboard storage that's good for 80 apps, 10 movies or 800 songs or 6,000 books. that's like more books you could read in a lifetime, so it makes perfect sense to store other media such as songs or movies for a more varied entertainment. the Fire is said to be equipped with dual-core processor, though no specific were given to this end. along with the Fire is the Amazon Silk, a web browser that promised an ultra-fast web browsing experience through its Cloud-accelerated "Split Browser." a video after the break explains how this Silk browser works. other worthy mention include a chemically strengthened display that is 20x stiffer and 30x harder than plastic which makes it more durable and scratch resistant, built-in email application, built-in speakers, and 3.5-mm audio jack. the Kindle Fire is expected to be available from mid-November for $199.
other features common to the Kindle family includes Amazon Whispersync that automatically sync your library, last page read, bookmarks, notes, as well as highlights across your devices, and free cloud storage for all Amazon content. though, Amazon did not specify if there is a limit to how much data you can store on their Cloud. honestly, i was a skeptic when it comes to ebook reader. you can call me a traditionalist or whatever cos' i thought paper-based books are the way to real reading. however, it looks like my stand might just waiver. thanks to awesome gadget like the Kindle Fire. just maybe.
SOURCE: Amazon