Getting yourself a second computer is easy. All you need are input peripherals like Bluetooth keyboard and mouse, a PC-in-a-stick like the ARCHOS PC Stick will turn any HDMI-equipped TV, display monitors and even projectors into your personal computer. Of course, ARCHOS is not the first to do so. There's a bunch of them in the market, including Google and Intel variety, but ARCHOS' proposition is super affordable, retailing at just 99 bucks and it comes preloaded with the Windows 10, the latest Windows OS optimized for mobile performance. It is also pre-installed with a suite productive application, including Word Mobile, Excel Mobile, and Powerpoint Mobile and supports Windows' version of Siri, Cortana.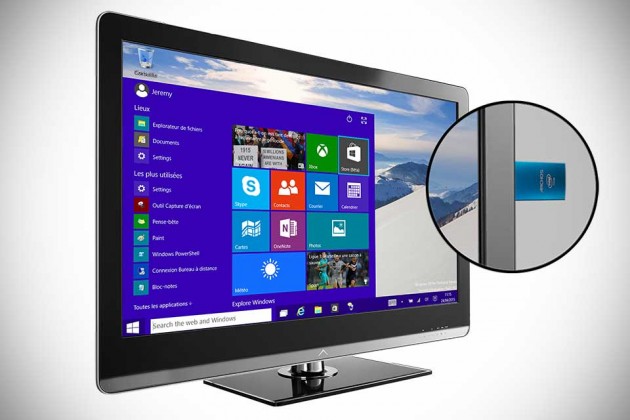 Though it is called PC in a stick, it is not quite as small as one might have expect. At 4.45 inches long, 1.48 inches wide and 0.55 inches thick, this is definitely no gum stick size. It is highly portable, nonetheless. Packed inside the PC stick is an Intel Atom quad-core processor, clocking in at 1.33GHz, an Intel HD Graphics (said to be "Gen7"), 2GB RAM, 32GB internal storage and a microSD card slot for expandable storage option. In addition to having WiFi, Bluetooth, and a USB port, ARCHOS PC Stick is also equipped with RF too.
Another worthy mention is its compatiblity with all Windows, Android and iOS keyboard applications and game controls, which means you can turn any smartphone or tablet into a keyboard for use with ARCHOS PC Stick. No word on the availability though. Last checked, the product has yet to appear on the official website.