(image credit: Astro Gaming) Astro Gaming A30 Audio Systems | £154.95 | www.astrogaming.co.uk
serious gamers usually would have more than one pair cans for their gaming needs across different platforms. so why do we use headphones? well, perhaps we don't want disturb others with our rattling of our MP5 or sometimes we just one a little more oomph out of the gaming experience. whichever reason, we end up having more headphones than we actually need. here's where Astro Gaming's A30 audio systems will come in handy. it is touted as "the ultimate Cross-Gaming headset – designed specifically to move freely between mobile, console and PC gaming platforms across all forms of digital entertainment."
[ad#Google Adsense-text-468×60]
it is portable, which means you can use it for on the road gaming be it with a laptop (or Xbox laptop, for that matter) or with your mobile gaming devices. it is blessed with the flexibility, thanks to its accompanying audio cables that allow for easy connection to a variety of mobile devices, game consoles or PCs. designed based on its tournament-proven A40 headset, the A30 is totally compatible with its Dolby 7.1 powered Astro MixAmp. there are a total of three edition, namely the Astro Edition, MLG Edition as well as the UP Edition.
the Astro Gaming A30 Audio Systems has a price tag of £154.95 (about US$255) and is available via Astro Gaming web store.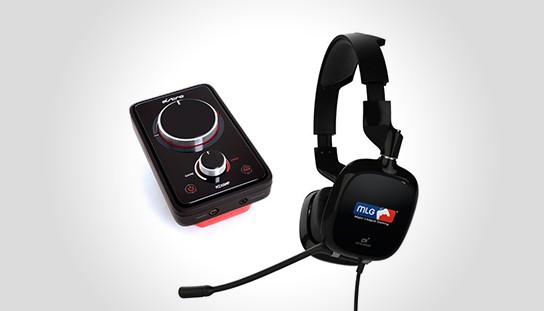 thanks, Albert for the heads up. hope you can join us soon!