According to avalanche.org, last season (2013/2014), there were 35 avalanche fatalities in the U.S. The problem is, there is no one data that could accurately predict it and thus, even the most experienced skiers may fall victim to this natural hazard. The key to understanding this hazard is knowing what's under your feet, which skiers, snowboarders and snow patrollers and the likes attempt to foretell by doing the time consuming and backbreaking snowpack test that involves digging out a chunk of the snowpack. I know right? Even such advancement in technology, mankind is still unable to efficiently understand the snow under our feet to help us avoid this unavoidable natural occurrence. There is no way avalanche is going to cease and neither will activities like skiings and snowboardings, and so it becomes apparent that we need more quicker solution to understanding the snow. This is where startup AvaTech comes in.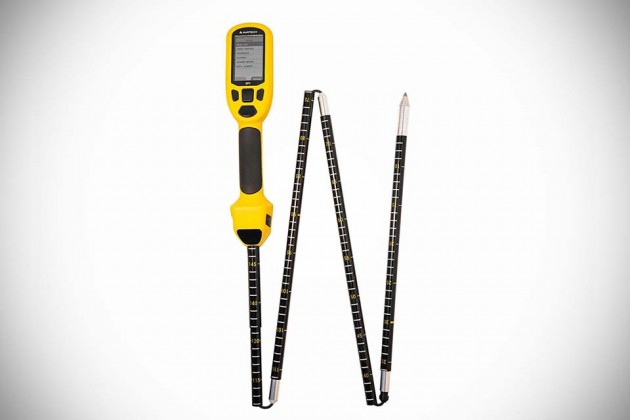 Their first product, SP1, is a complete hardware and software solution that aims to provide users with objective snowpack data that could help them avoid an avalanche and also share the data with others. Using this advanced data-gathering snow probe is easy. All you have to do is to punch the ski pole-like device 150 centimeters into the snowpack, and its sensors will measure the snowpack structure, slope angle and aspect, and even geo-tagging it, and presenting them in a histogram – all in a matter of seconds. The data gathered will be sent wirelessly to your smartphone and sync to the cloud (subscription-based AvaNet), where the community will be able to access them. In the event of no cell coverage, the app will sync when the phone gets back on the grid. On the hardware aspect, the SP1 boasts a rugged construction with a collapsible 150 centimeter probe that can be folded down and stow away in your backpack.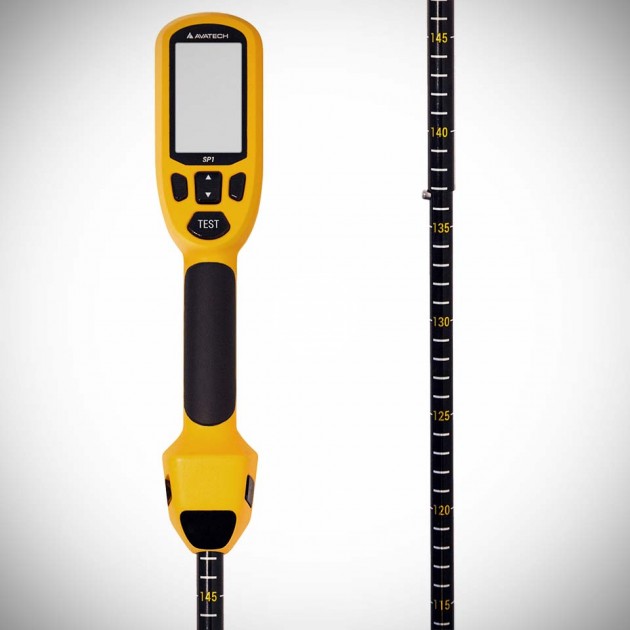 Granted, the AvaTech SP1 Snow Probe is not a foolproof solution in telling whether a snowcapped slope is safe, but it is a start and besides, one of the biggest draw would be the crowd sourced data that will prove to be invaluable in long run. Once the data builds up, all of the sudden, every stakeholders will become more informed and thus, will be able to avert any potential high risk areas. At $2,249 a piece ($1,799 early season pricing), it is obvious that SP1 is not for consumers; it is geared towards professionals like avalanche forecasters, ski patrollers, and backcountry guides. But do not fret, because the invention of the AvaTech SP1 will inevitably benefit backcountry enthusiasts. There will likely be a consumer version in the future, the only question remains is, when? Keep reading for a product video to learn more.