Rapid prototyping has just officially becomes seriously rapid – thanks to the Stratasys J750 3D Printer. Why? You see, the thing with conventional 3D printers is, asides from the usual software preparation, it requires printing of separate parts, painting them and putting them together before it can be presented as a prototype. With the Stratasys J750 3D Printer, it takes separate printing, painting and assembly out of the equation by letting you print the entire product in any color from its 360,000 color shades and from a choice of materials which includes rigid, flexible, opaque and even transparent – and doing it in a single process.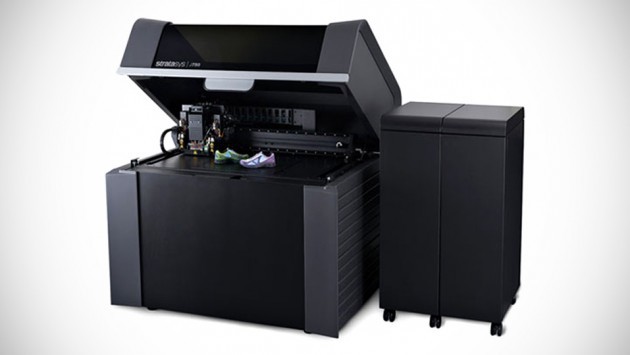 This means the prototype can have an array of colors, materials and material properties in the same part, thereby speeding up the process of concept-to-prototype, ready for client and/or stakeholders' evaluation. In addition, the machine also boasts a large, six-material capacity that keeps most used resins lock and loaded, thus minimizing the downtime associated with material changeovers. Just think of the J750 as a color inkjet, the only difference is, it 3D prints and in color, and in multi materials. Oh, did we mention that it produce tooling, molds, jigs and fixtures as well? The company sure did not call it a "all-in-one multi-purpose" 3D printer for nothing.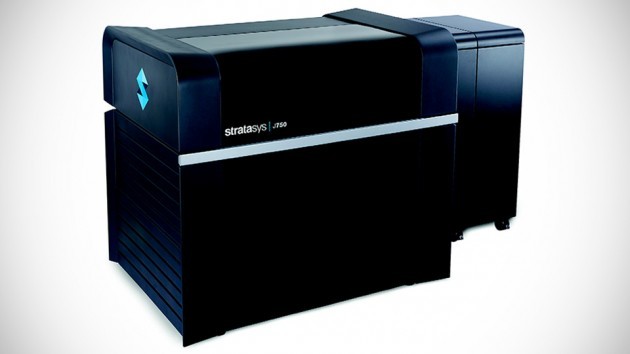 Having said that, it is easy to see why the J750 will be game changer in the prototyping industry and the 3D printer industry as a whole. With the J750, users will also benefit from the new PolyJet Studio software, which touts intuitive user interface that allows designer to do a host of tweaks including optimizing the build, color selection, transparencies and choosing the materials and the rigidity. Stratasys said many businesses can benefit from the J750, including design firms, education, universities, animation companies – just to name a few.
Companies can start ordering the J750, but if you need a little convincing, then head down to AMUG 2016, in St. Louis, Missouri, between now and April 7, where Stratasys is showcasing the J750. Perhaps, a demo would help in a swift decision making, eh? Also, pricing is unknown to us at this point. Keep reading for the product introduction video.