Whether you are a creator or consumer of VR content, MSI's newest mobile workstation, WT72 6QN is going to put a smile on your first (well, that's before you notice the price tag, but more on that later). As the post title said, it is the world's first NVIDIA VR ready mobile workstation, featuring NVIDIA's latest mobile GPU, the Quadro M5500 3D with 8GB GDDR5 video memory. Three models are being offered, differing in display resolution, RAM and processor.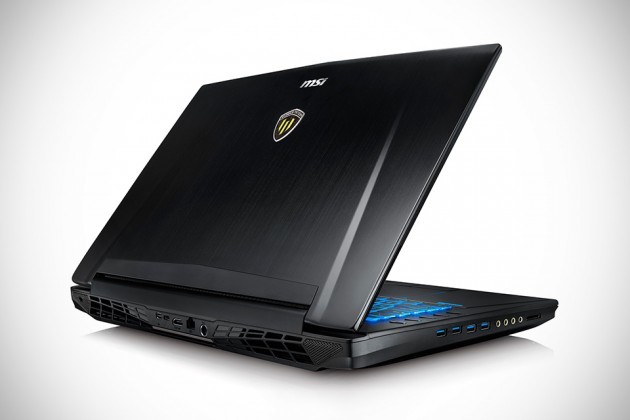 Speaking of processor, you'd be getting Intel's 6th-gen Core-i7 and Xeon processors with up to 64GB RAM. MSI said the star of the show, the Quadro M5500, is capable of delivering up to 35 percent increase in performance over the previous models, boasting a whopping 2,048 cores for "optimum speed and power." Yup. it sure sounds like it would be the world's fastest mobile GPU, alright. But the real draw, well, that's if you are all for VR, is VR capability that allows you to "maximize the VR experience." Here's what it has to offer when it comes Virtual Reality:
"MSI's WT72 armed with the Quadro M5500 GPU comes with a variety of exclusive NVIDIA technologies to maximize the VR experience, including VRWorks, which includes an innovative rendering technology for VR content called Multi-res Shading, and Content Priority.  The WT72 is Autodesk VRED certified and compatible with existing VR systems, including Oculus Rift and HTC Vive."
But what's awesome VR experience without a matching audio system? Well, for that, the WT72 has your sonic aspect covered with audiophile-grade Dynaudio speakers, featuring Nahimic Audio enhancer. Top spec display is a 17.3-inch 4K display, bolstered by True Color Technology with Adobe RGB certification.
Other notables include Super RAID 4 256GB SSD plus 1TB SATA hard drive, SteelSeries backlit keyboard with Silver-Lining Print, apparently to eliminate eye strain, Thunderbolt 3 and USB 3.1 connectors, a dual fan design to effectively remove the heat generated by the powerhouse, Killer Gaming Network E2400 Bluetooth and WiFi, Blu-ray writer, card reader, and 1080p webcam. Naturally, the MSI WT72 6QN ain't going to be cheap. Expect it to run you back at $5,499 or more.
MSI WT72 Workstation is on display at GPU Technology Conference from April 4-7 at San Jose McEnery Convention Center.