If you love jet aircraft and appreciate the subtle associate between everyday objects with this arguably world's greatest invention, then we bet you will dig Kiev-based Moreca Atelier's aviation-inspired backpacks, namely Aviator PH-1 and Aviatrix PH-2. Drawing inspiration from air travels and the image of a magnificent aerial machine, the Lockheed Super Constellation aka 'Connie', these backpacks are Moreca Atelier's tribute to the revered aircraft and as the company puts it, a "vision of how the objects from the world of Connie could have looked if the aircraft had survived the coming of the jet aviation era."
The bags go under the collection aptly known as Phoenix Super Constellation GT with the Aviator PH-1 geared towards discerning traveling men and the Aviatrix PH-2, for lady's who will not settle for second best. Both bags feature painstaking details, 98 in all, each of them put together in a process with no less than 370 operations and with materials hailing from five countries, including Italy, Switzerland, USA, Ukraine and Germany. Visually and feature-wise, both bags for men and ladies are in fact the same. The only differentiating detail is the size.
The men's variety measures 17.52 inches tall, 13.58 inches across and has a depth of 4.33 inches, giving it a total volume of around 15L, while the ladies' model is smaller, at 15.35 inches tall, 11.81 inches wide and with the same 4.33 inches depth, resulting in a smaller volume of 10L. It is lighter too, at 3.5 lbs as opposed to the men's 4.4 lbs.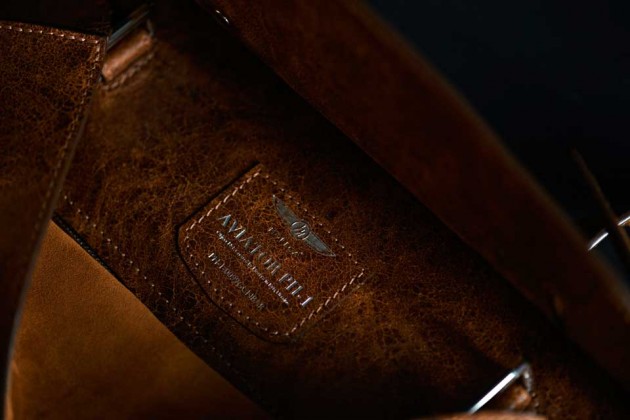 Key features include jewelers-polished, brass-cast emblem with nickel coating, chestnut and mimosa extract-treated vegetable tanned leather with distinctive smell and patterns, soft natural felt-filled shoulder straps (adjustable, of course), quilted back that mimics the cushions of aircraft armchairs, side pocket for small EDC, easy access to main compartment to reach out to your 11-inch laptop, tablet or even the water bottle, and finally, an ergonomically shaped grab handle for easy toting when it is not on your bag.
So how much for these exquisite leather backpacks? To be honest, we have no idea. The website states "price on request," which take it as a tell tale sign of expensive goods. But that's just our opinion. If you are up for it, you can put in your request for a quote.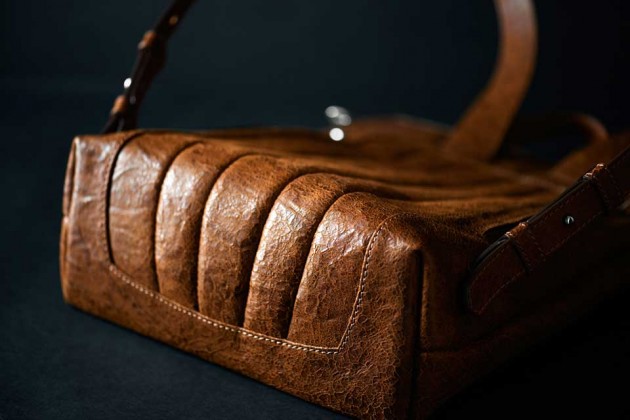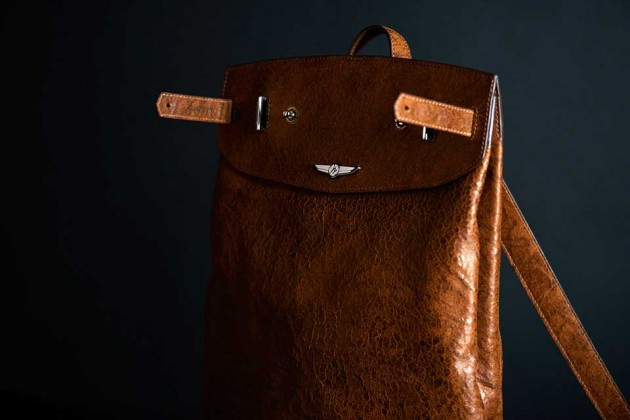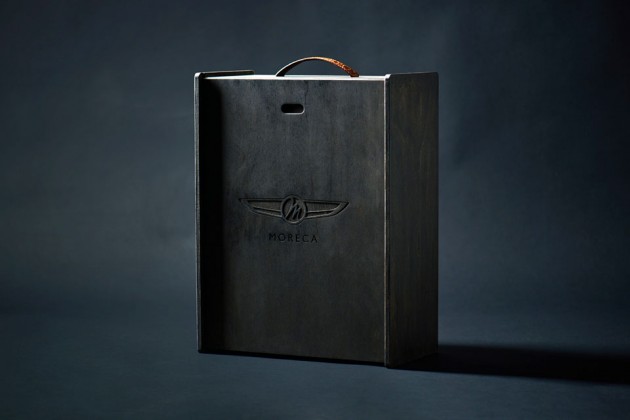 submitted via TIP US page.