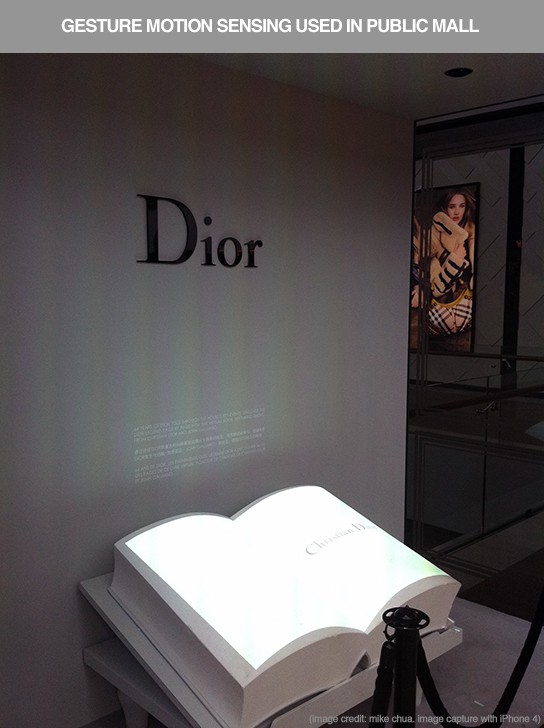 (photo credit: mikeshouts.com)
the recent Christian Dior history showcase features a basic gesture interface for public information service. while it was not as sophisticated as the one that Hitachi showcased in CEATEC Japan 2010, it indicates a promising start for such technology for public service information application. by not touching the interface, it is definitely going to be more hygienic.
we tested it and found it to be quite smooth, though the page sometimes tend to stick to the "hand". it even works when trying to page it at faster pace, albeit a little jerky. for this showcase, its only limited to swiping gestures but we hope to see more gestures such as pinch-zoom, rotate et cetera, in future development. looks like Minority Report isn't too far away. cool.
check out a short video clip below.