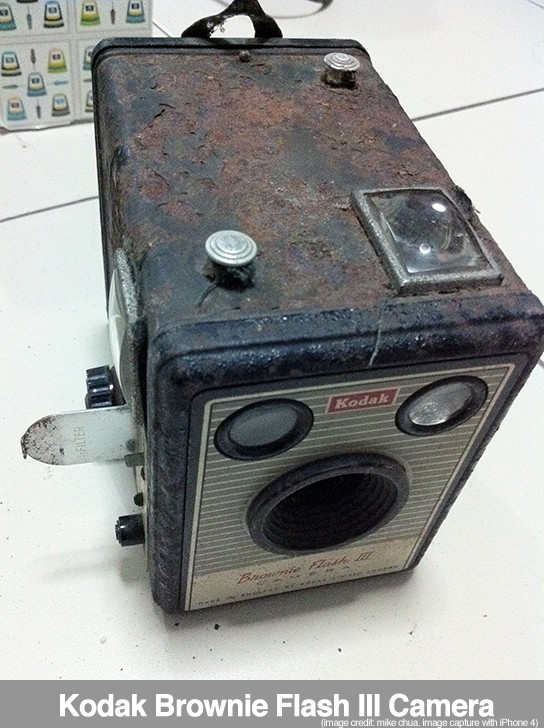 (photo credit: mikeshouts.com)
one look at the rusted can, we all know this is not the latest gadget but a gadget from the past. the Kodak Brownie Flash III camera was introduced in the 1957 and had a rather short lifespan ended in the 1960. it's classified as a "Box rollfilm" camera and features Kodet f/14 with close-up lens and single blade shutter.
while there's not much value to this box camera, but it is certainly a true vintage. how about a remake of this camera with modern digital technology? that would be really cool. don't you think so?
scroll down for more photos.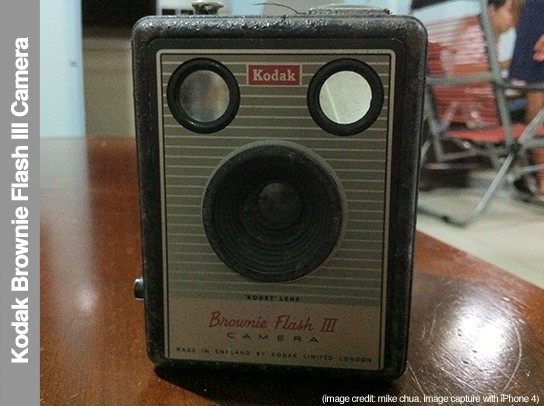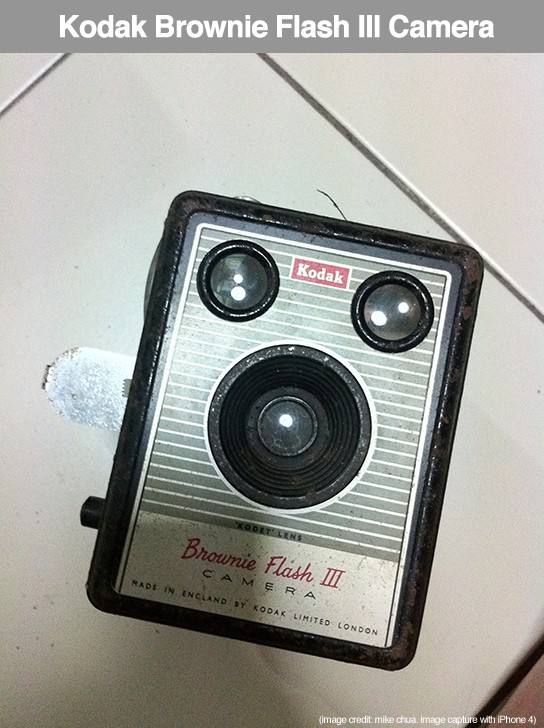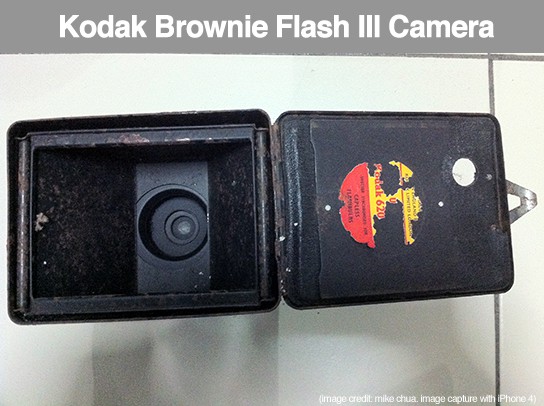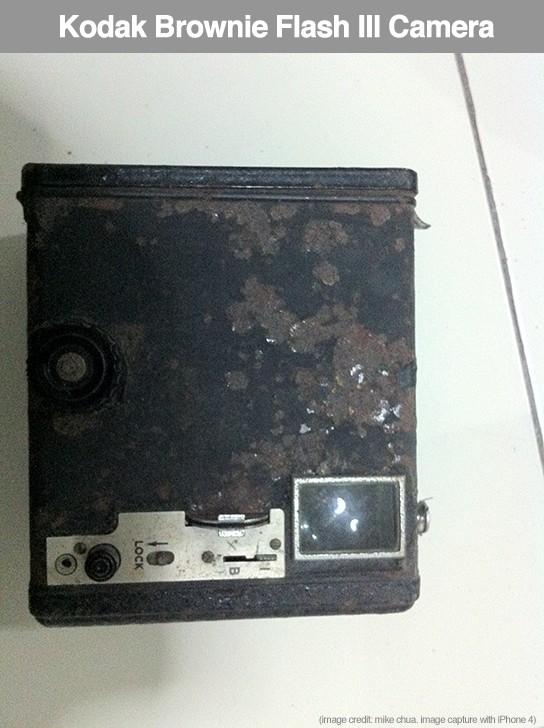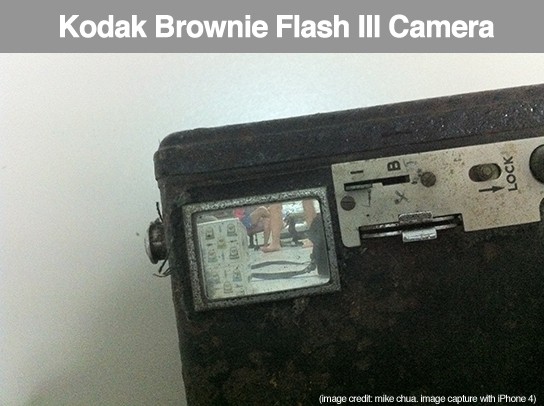 (photo credit: mikeshouts.com)