When Apple acquired Beats, everyone was anticipating some beefing up in the design department. Well, not that Beats is shoddy in that aspect; we just want to see how the headphones, which are kind of the staple of Beats, turn out when touched by Jonathan Ive-lead team. We still don't get to see it, but there's a newly designed Pill speaker to content with. Dubbed Pill+, this latest portable speaker under the new ownership exhibits quite a bit of Cupertino influence and as suggested by the product name, it is no little pill. The '+' puts in the size between the original pill and the XL, and it now sports a flat band across the middle as opposed to the all-round design.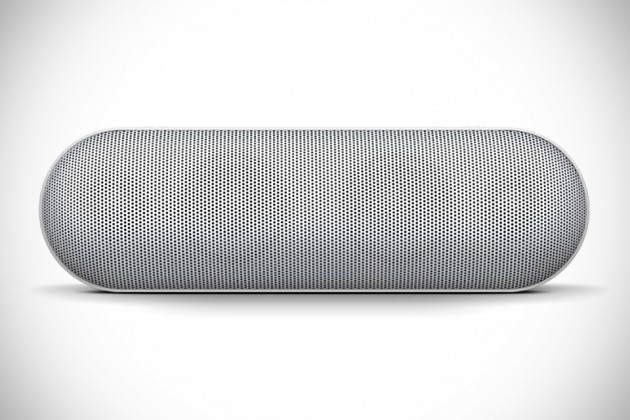 Audio reproduction is carried out by two pairs of custom tweeters and woofers, backed by stereo active 2-way crossover system that promised to delivery clarity across all genres of music. In the spirit of Apple's minimalist approach, Pill+ sports minimal control, which include volume adjustment, power on/off and a music control button masquerade as the 'b' logo. These controls are found atop of the speaker's central flat band, along with a five-dot battery indicator. The 'b' button, as Beats calls it, it a multifunction button to initiate play, pause, skip tracks, and control your phone calls.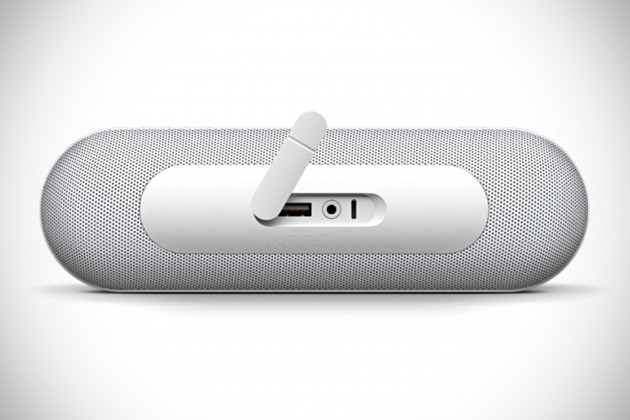 Sitting next to the power on/off button is the 'fuel gauge' that lets you in the battery status and around the back, a swivel cover hides a trio of connectors, which include an aux audio jack, a USB port and Lightning port. The USB allows Pill+ to share its juice with your mobile devices, while the Lightning port is for topping the Pill+. It takes 3 hours to get it to full charge, after which you can enjoy it for the next 12 hours or so.
Along with the hardware, comes the Beats Pill+ app that, for starter, puts you in control of this beautiful object through DeeJaying the playlist between two Bluetooth sources and if so desire, paired another Pill+ to double the sonic output, or better yet, sync the two together to create a stereo output with dedicated left and right playback. The Beats Pill+ Bluetooth Speaker can be yours to own sometime next month for $229 a pop.