Now that Apple owns style-heavy headphone company, Beats by Dre, it is only fitting that Beats have audio gears in line with the tech giant's product branding, well, at least in the color aspect anyways. So, not surprisingly, it has added three new colorways to its Solo2 wireless headphones, which was first introduced in November 2014. As you might have expected, the new Solo2 gets colors that matches those found on iPhone, iPad and now MacBook. Other than the addition of Gold, Silver and Space Gray finishes, everything under the hood remains the same. Both the Gold and Silver models get white accent on the inner headband, earpads and Beats branding, while the Space Gray is treated to black accent on the same areas.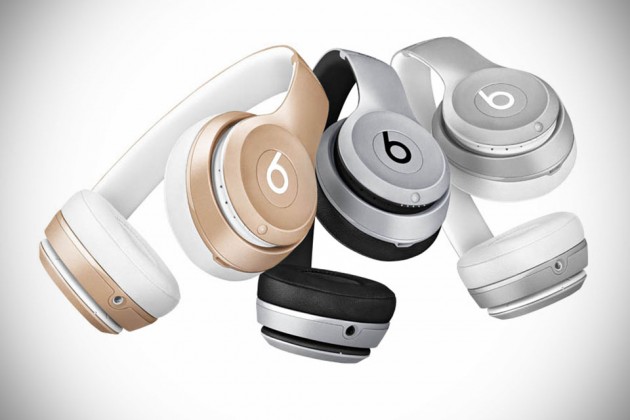 Since Beats by Dre is now a wholly own company of Apple, we are not sure if Apple's intervention on the design aspect will stop at colorways, or will the Cupertino firm have its hand on future Beats design direction. In a thought not relating to this, we suspect future Apple's bundled headphones may have better quality. We are not saying the stock earbuds aren't any good, just that it could be better and we are not implying Beats is superior, but at least they are the guys who are in the business of making audio products. Anyways, the Solo2 Wireless Headphones are available through online Apple Store for the same $299.95. Yes. It is still as pricey. Does that surprise you? Probably not.
P.S. It looks like Solo2 Wireless is not the only treated to the new iPhone-matching colors. urbeats in-ear headphones also gets the same three colors, priced as before, which is $99.95. Also available through online Apple Store.